Herat hosts conference on saffron cultivation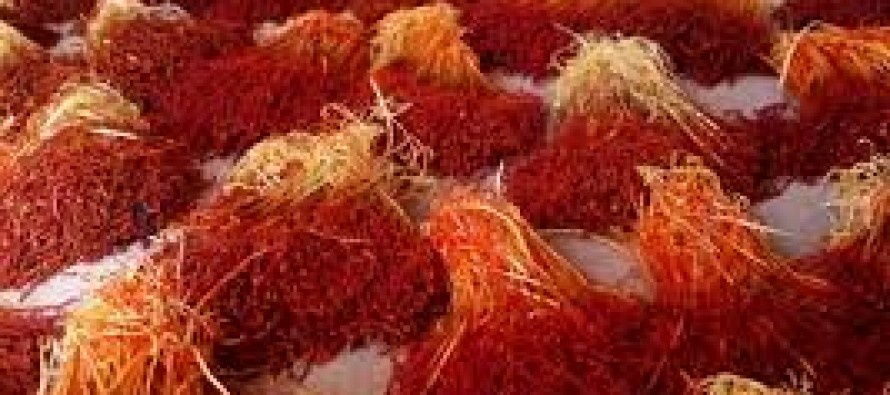 Afghanistan's leading province in saffron cultivation, Herat, is currently hosting a 3-day conference on saffron cultivation.
The conference is attended by 250 delegates, experts from neighboring countries and university professors.
Touted as the best alternative to poppy, saffron industry is grabbing Afghan government's attention, given the high sales price of the spice and its compatibility with the arid Afghan environment.
Addressing the conference, Agriculture Deputy Minister Mir Amanuddin Haidari spoke on expanding saffron cultivation and finding a suitable regional market for the product.
Saffron is being cultivated in 28 provinces of Afghanistan over 785 hectares of land, 700 hectares of which are under cultivation in Herat alone.
The spice is certainly a lucrative business to the farmers, and owed to its ability to be grown in a dry environment; it may be a viable alternative for the poppy cultivation in the country.
The plant is drought resistant and only needs irrigation twice or three times a year, compared to poppy plants irrigated six times a year. Another advantage is that growing saffron is legal in Islam, unlike poppy that is prohibited.
Saffron is normally cultivated in summer and collected in the last month of fall. It is used in making medicines, adding flavour to food, appetizers, hot drinks and making perfume. It grows best in areas with light winter weather and dry, hot summers.
Saffron is yet to emerge as a major alternative to poppy cultivation in Afghanistan due to the presence of international drug lords, who control the lucrative drug commerce.
---
---
Related Articles
Japan has contributed over USD 63.654 million to support improvement of irrigation systems and rural access in Afghanistan. The funding,
Contracts for only 10,316 kilometers of Afghanistan's natural gas and oil reserves have been signed off, said Deputy Minister of
Helmand Governor Muhammad Naeem planted the first sapling to mark the beginning of the spring tree-plantation drive on Saturday. Addressing