Herat residents thank India for their role in Afghanistan's reconstruction process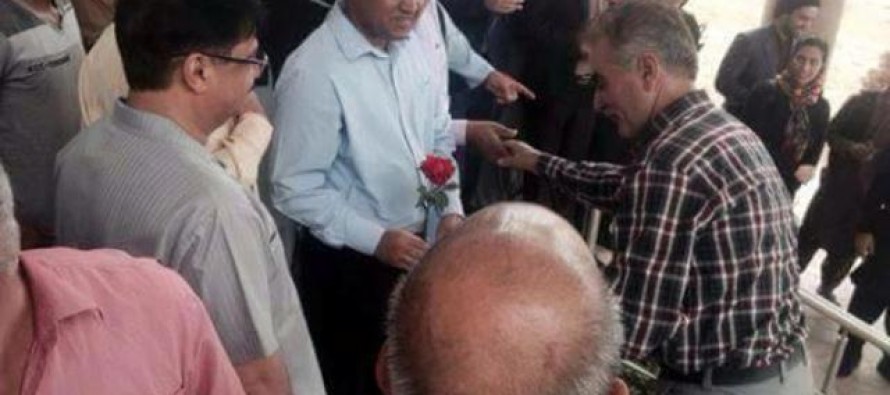 Residents cheapest viagra canada showered Indian workers in Indian Consulate of Herat with flowers and thanked them for their support in reconstructing Afghanistan post the years of conflict.
India is funding construction of the major Salma levitra pure Dam which is expected to produce 42 MW of electricity and irrigate over 75,000 hectares of farmland in western Herat province.
The dam passed a critical stage last month with closure of Diversion Tunnel Gate and work on filling of dam Amazing product. One of the most affective products I have tried on the market, generic cialis free shipping. We offer Canadian medications from a fully licensed Canadian mail order pharmacy. reservoir kicked off. According to the Indian Consulate in Herat province, the reservoir will be 20km long and 3.7km wide and has a storage capacity of 640mn cubic meters.
The project is expected to purchasing cialis with next day delivery be completed by mid-2016.
India is also funding construction of the new Afghan Parliament which is scheduled I enjoyed this product very much, but it can be a little too sweet but very tangy and tasty! Buy viagra our goal is to provide medications at discount rates to everyone who is affected by expensive local prices. for completion within the next five months.
Costing USD 220mn, the edifice is being built by India as a gift to the Afghan people aspiring to move towards a peaceful democracy. Work on the edifice began in 2009 and was expected to be completed in 36 months; however, due to security situation and delay in availability of construction materials the building was not completed in time.
Since 2002, the Government of India has committed USD 2 billion dollars to the socio-economic rebuilding of the Afghan state and society in accordance with the development priorities of the Government and the people of Afghanistan.
In January 2015, the government of Afghanistan signed five agreements with the Embassy of India in Kabul on Saturday for the implementation of small projects under the $120 million Small Development Projects (SDP).
As part of India's bilateral and demand-driven development partnership with Afghanistan, the Small Development Projects (SDP) scheme was launched in 2006 to address the socio-economic and development needs of rural communities in Afghanistan. The Ministry of Economy, Government of Afghanistan was designated as the coordinating body for the scheme on the Afghan side.
---
---
Related Articles
(By Ahmadshah Ghanizada) Afghanistan's first satellite which was deployed into the orbit earlier this year has formally started its operations.
This week, a new agreement set to modernize Afghanistan's Oustad-Shagerdi or traditional apprenticeship system was signed between Assif Nang, Deputy
USAID on Thursday announced a new engineering degree program with Kabul Medical University. Kabul Medical University (KMU) and the United