High Council of Economy's performance questioned ahead of Brussels Summit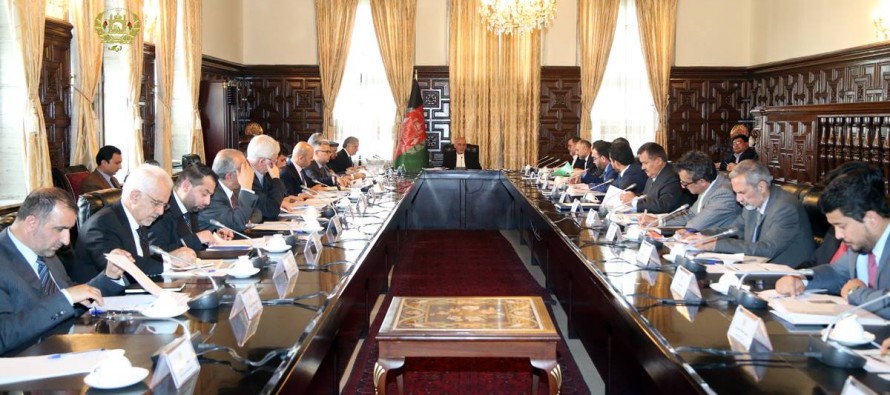 Chaired by President Mohammad Ashraf Ghani, the High Council of Economy is established to find solutions to the economic problems of the nation as part of Afghanistan's development commitments to the international community.
The Council's responsibility is to make policies aimed at creating jobs, attracting investments and facilitating the work of the private sector with close collaboration from the government.
However, the private sector has questioned the performance of the Council and has cialis refractory claimed that the institution has failed to fulfill the decisions it has taken during its meetings.
The Council has taken 27 decisions during its 25 meetings, of which none has been implemented so far.
The private sector blames the lack of capacity within the government institutions that has affected the performance of buying levitra online usa the council.
One of the focus of the Brussels Summit, slated for October 5, is expected to be on Afghanistan's reform efforts, including economic reforms, rule of law, improved public finance management and anti-corruption so as to ensure the provision of the most important services and public goods.
The High Council of Economy is expected to address the problems facing the Afghan private sector and execute the necessary measures.
Economic pundits have repeatedly called on the government to step up efforts to implement comprehensive economic plans to improve the nation's domestic production and economic growth.
The vibrant private sector of Afghanistan is the beacon of hope to free the impoverished nation from reliance on foreign aid.
---
---
Related Articles
Australia has managed to come out of the global financial crisis without a recession. But as a result of its
Employment in the non-governmental organizations (NGOs) have increased by 7%, according to an annual report published by the Afghan Ministry
The 2019 "Passage to Prosperity: India – Afghanistan International Trade and Investment Show," supported by the U.S. Agency for International