High-end Afghan produce featured at Dubai food exhibition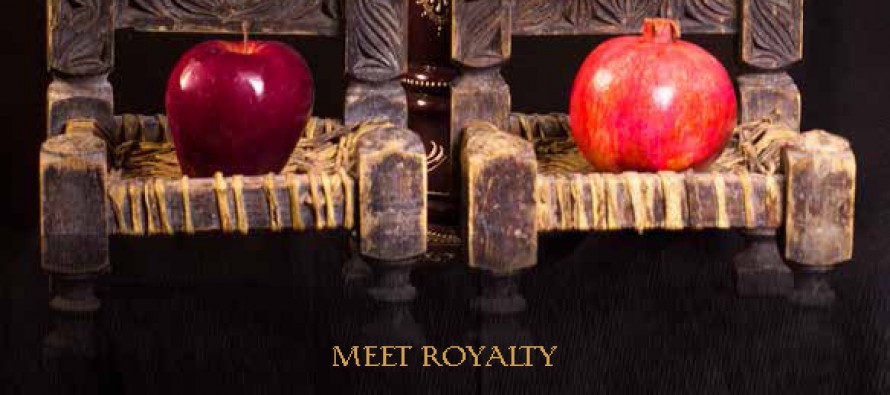 Organic pomegranates, apples, saffron, melons, dried fruit, and nuts produced by more than 20 Afghan companies were on display on Sunday in Dubai, as the Middle East's biggest annual food exhibition opened its doors.
The Gulfood exhibition, which runs from Feb. 23 through 27, showcases businesses and products in the food, drink, food services and hospitality industries. Gulfood was founded 27 years ago and attracted 4,000 companies and more than 77,000 attendees in 2013.
Afghan agri-businesses supported by the United States Agency for International Development (USAID) have participated in Gulfood since 2011. Afghan growers and food manufacturers have struck deals worth millions of dollars at the Dubai exhibition, resulting in new markets for Afghan products in Saudi Arabia, Spain, and the United Kingdom.
"Gulfood was an excellent experience last year," Kamila Sediqi said. Sediqi, an Afghan businesswoman, second-year attendee and fruit and nuts exporter, said, "I got a lot of contracts last year, and I am hoping to get even more this year. There is a lot of interest in Afghan produce."
Afghanistan hopes to capture additional market share for high-end produce. Afghan saffron won first prize in the 2012 International Saffron Exhibition in France. International traders said the profit potential in Afghan-produced apples, pomegranates, dried fruits and juices is substantial.
"There is a huge market in the Indian sub-continent, Southeast Asia, and the United Arab Emirates for Afghan produce," an Indian buyer, Abhey Misra,said. "Afghanistan has improved quality and packaging. It has a good reputation and is known as 100 percent organic."
Agriculture is the backbone of Afghanistan's economy. Nearly 70 percent of Afghans are dependent on farming, livestock or both, and agriculture makes up 25 percent of the country's gross domestic product.
The Afghanistan Pavilion is located at stand S-F43 in the Trade Center Arena of the Dubai World Trade Center.
---
---
Related Articles
By- Ahmadshah Ghanizada- Deliberations of the First Asia Cooperation Dialogue Summit began in the State of Kuwait today under the
Addressing the international academic seminar on Energy Security of Afghanistan and Region held in Kabul, Asian Development Bank (ADB) Country
Roya Mehboob is a young technology entrepreneur who was listed in the 2013 TIME 100 most influential people in the