Honey production increasing in Bamyan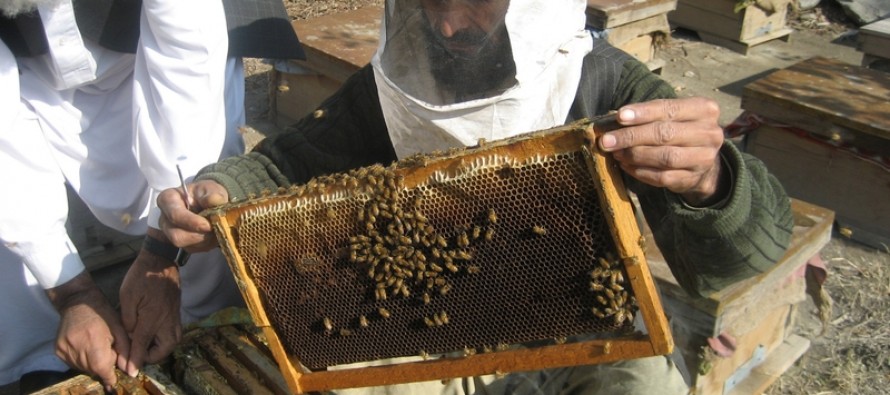 Haji Nasratullah, Chief of Beekeepers Union, said honey production in Kahmard district of Bamyan is 50% more than last year's.
Last year's production from all over Bamyan province had reached 5.5 ton, while this year the production only in Kahmard district stands at 10 cheapest price viagra ton.
According to Mr. Nasratullah, beekeepers from Kahmard district have made a profit of 6mn AFN.
"In addition to the 6mn profit made out of sales of pure honey, beekeepers have also made a revenue of 2mn AFN from selling bees," said Mr. Nasratullah.
In the start of spring season, 300,000 boxes of bees from beekeepers association of Kahmard were sold out at 5,500 AFN per box by the residents of Waras, Punjab, Yaka Wa Lang and Shibar districts of Bamyan levitra volume pills and residents of Shikhali district of Parwan.
Zainullah, one of the residents from Kahmard, sells up to 20kg of honey daily pricing from 400 AFN-800 AFN per kilo.
Niaz Mohammad Fayaz, district director of agriculture and livestock in Kahmard, said the district is endowed with various kinds of flowers and plants suitable for bees.
Beekeeping became widespread in the district of Kahmard six years ago, resulting in economic growth of many households.
---
---
Related Articles
Recently, Shanghai Cooperation Organization member countries have agreed attending of Afghanistan as observers in to this organization. Hu Jintao the president
A delegation of the Afghanistan Chamber of Commerce and Industries (ACCI) met with the Tajikistan Chamber of Commerce and Industries
Funded by New Zealand, one of the world's largest off-grid solar power systems is going to be built in central