'House for Rent' a common sight in Kabul City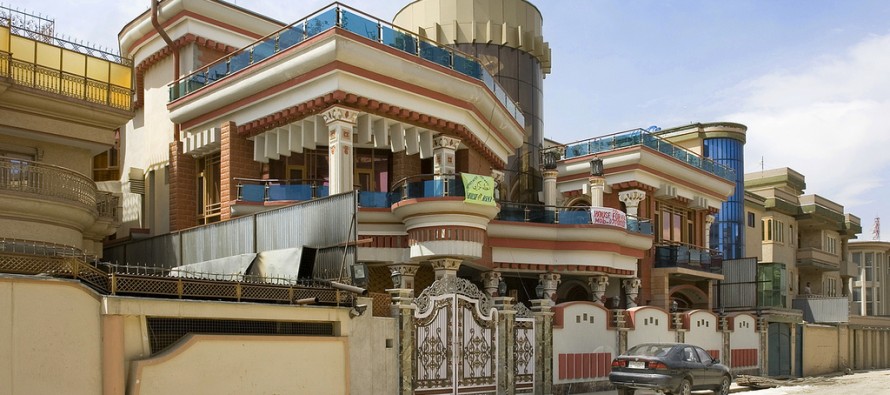 The housing market is on the verge of collapse in the capital city of Kabul as a considerable number of foreigners have started leaving the city.
Kabul's mansions and villas were once home for employees of large nongovernmental agencies, security companies and news organizations who would rent the houses for between USD 30,000 to USD 80,000 a month.
Now, 'House for Rent' is a common sight on Kabul streets as aid flow is cut off and foreigners are leaving the country.
With the departure of the foreign forces, thousands of foreign contractors, security personnel and diplomats also left.
The rise of mansions and palaces began right after the fall of the Taliban in 2001. With the establishment of the new government and presence of foreign troops in the country in the past 12 years, Kabul witnessed a housing market bubble where prices of land and homes jumped up hastily following the high demand for property in the city.
While the roads remained unpaved and had open sewers on the sides, the mansions were still booming. The demand for housing grew as Afghans returned from neighboring countries and a large number of foreigners who were working in Afghanistan began to rent these mansions.
The property bubble burst in the past two years when the US-led NATO forces began to withdraw and the international aid dried down.
A lot of the houses are now either empty or their owners live in them. A number have been left unfinished and most are going to remain on the rental market. Rents are now a third of what they used to be.
---
---
Related Articles
The 61-km railroad that links Iran with Ghoriyan district of western Herat province would be completed until the end of
Afghan Finance Ministry official announced Saturday that the national income was reduced by 20% due to the prolonged election process.
Afghan economists, traders and local investors participated in the conference on formulating a national trade policy in western Herat province