House of Representatives rejects the draft budget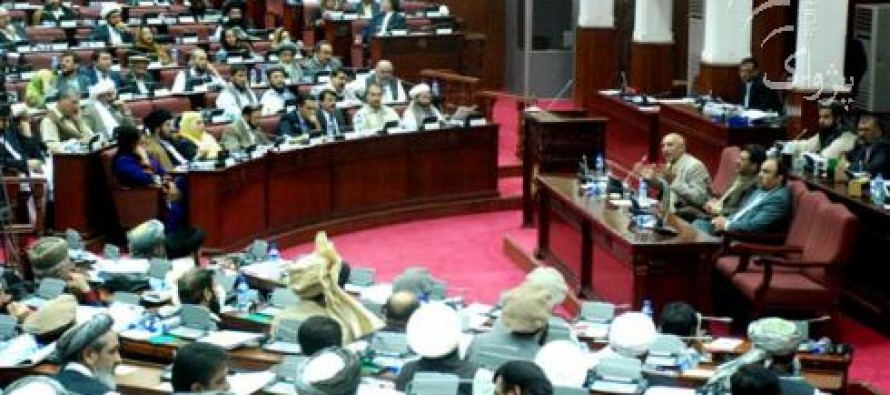 The viagra canda Wolesi Jirga or the House of the Representatives rejected the draft budget amid complaints that the approval process was always inordinately delayed, creating hurdles to optimum utilization of funds.
After the Senate's approval of the budget, Finance Minister Omar Zakhilwal presented the draft budget for the next fiscal year, beginning on 21 December, to Wolesi Jirga last month.
Minister Zakhilwal explained that 70% of the development budget worth 170bn AFN would be financed by foreign aid and the remaining 30% would be financed by the government revenue. Similarly, 55% of the general budget worth 196bn would be based on national revenue and the remaining 45% would come from foreign assistance.
The budget breakdown, as explained by Minister Zakhilwal, is as follows:
Security Sector: 39.6%
Government department and natural resources: 15.6%
Education Sector: 15.1%
Agriculture Sector and Rural Development: 9.6%
Public Health: 3.8%
Good Governance and Rule of Law: 4.2%
Economy: 2.8%
Social Security: 1%
The presidential discretionary fund has been projected at 8.3%.
---
---
Related Articles
Representatives from regional countries are expected to meet within the next two months in Iran to discuss plans for a
The Afghanistan Center for Commercial Dispute Resolution (ACDR) was officially inaugurated on Tuesday in order cheap levitra Kabul. The first center of its
Relevant government officials were summoned by the House of Representatives to state the reasons behind the high prices of food