How fair was Kabul Bank scandal verdict?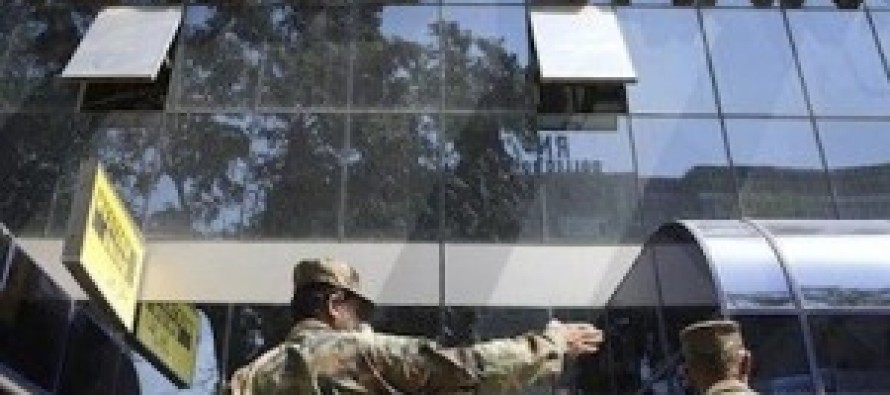 By Qiam Noori-Three years ago, when nearly USD 900 million was embezzled through forged documents and fraudulent loans, Kabul Bank faced a financial crisis that brought the bank on the verge of a collapse.
A special tribunal sentenced the defendants, including a number of the bank's shareholders and employees, to prison and cash fines.
The special court chief for Kabul Bank case, Sham-ul-Rahman Shams, on Tuesday sentenced ex-chief executive of Kabul Bank, Khalilullah Firozi, to five years in prison and a fine of more than USD 530 millions.
The ex-chair man of the Kabul Bank, Sher Khan Farnood, is one another Kabul Bank's former high profile figure that received five years prison sentence and a fine of more than USD 278 million.
Out of the 22 people that have been alleged for involvement in the scandal, currently 5 of them are outside the country.
However, the president's first vice president's brother, Hasin Fahim, and President Karzai's brother, Mahmood Karzai, were the two main shareholders of the Bank, but the special court has not brought any charges against them. The court argues that it has not received their cases yet.
Was the verdict fair?
At the same time, the special court sentenced Abdul Qadir Fetart, former chief of  Da Afghanistan Bank, for abuse of authority and professional irresponsibility to two and half years imprisonment.
Fetrat, who after the Bank scandal fled to U.S., called the verdict of the special court "unjust" and "cruel".
In an exclusive interview with Voice of America, Fetart said the Afghan government uses the court as a tool to cover up the truths and securing the main figures of the Kabul Bank scandal.
Earlier, the Afghan government had urged the U.S government to send Fetrat back to Afghanistan.
Kabul Bank is the first ever private financial institution in Afghanistan that nearly 3 years ago suffered from  financial corruption and illegal transformation of USD 900 dollars to outside of the country.
The Afghan government has paid USD 80 millions of dollars in compensation and re-payment of public deposits to the Bank.
---
---
Related Articles
A number of Iranian newspapers have reported about the smuggling of fuel to Afghanistan through a well-known Iranian company. The
The new mining law, which was approved by the Afghan Parliament two months ago, is going to serve a bridge
President Hamid Karzai has planned a four-day trip to India where the leaders of the two nations are expected to