How to create one million private sector jobs in Afghanistan?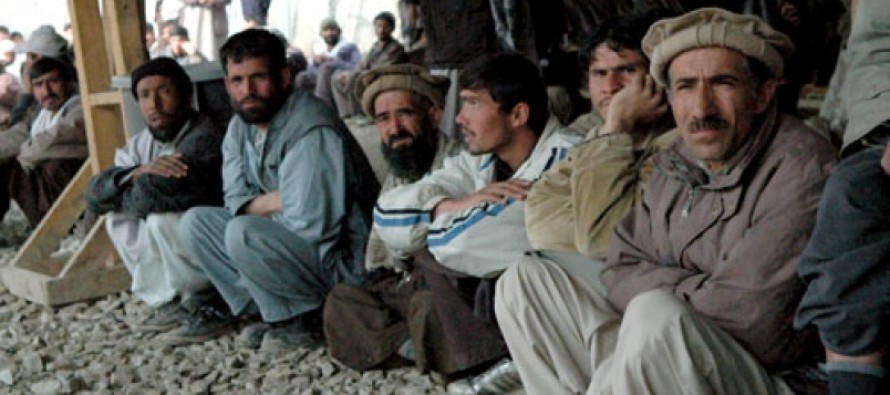 Author: Sayed Aziz Azimi
Despite the steady stream of alarming news from Afghanistan, the greatest threat to its stability and security is not the Taliban, al Qaeda, or Islamist fundamentalists-it is unemployment. Similarly, the primary reason why so many well-intentioned donors have not achieved their development goals, despite massive investments over the past decade, is their failure to address the unemployment problem. Based on my experience running a large business in Afghanistan for more than a decade, I believe the single most important indicator of the success or failure of the new government will be its ability to reduce significantly the number of unemployed citizens all across the country.
In their 2012 book Why Nations Fail, Daron Acemoglu and James A. Robinson argued convincingly that the key factor in the development of any nation is the level of inclusion of its population in the daily activities of political and social life. Unemployment is primarily an economic problem but with important civic and security dimensions. Poor citizens are much less likely to participate in public life and are much more susceptible to the appeals of extremists. Experts estimate that as much as 60 percent of the Afghan workforce is currently unemployed. Given the high fertility rate of a young population, unemployment will grow to dangerous levels if we do not act now.
In a recent paper, I presented 20 initiatives that would quickly boost private-sector employment but would not require major structural changes, foreign assistance, or even greater security than currently exists in the country. All 20 initiatives can be turned into specific action plans funded by international donors and private investors, and performed by private businesses, nongovernmental organizations, and even local volunteer groups. The primary result of launching these initiatives would be to create hundreds of thousands of jobs-possibly as many as one million jobs, which would bring huge economic and social benefits to a country like Afghanistan.
For reasons of space I discuss only five selected initiatives here, but the remaining 15 are just as worthy of consideration.
CLEAN CITIES: Most Afghan cities today are drowning in trash, everything from scrap paper and plastic bags to ordinary household refuse. If the government placed a nominal value on city-generated waste and designated landfills around major cities to receive and pay for waste, private individuals and small firms would readily collect trash from households and city streets. Residents would bundle their trash and sell it to the middlemen who deliver to landfills. This initiative would not only create jobs but would improve public health and remove eyesores from many city centers.
LEASING POWER SUBSTATIONS: Waste and pilferage are common inefficiencies in the distribution of electrical power in most developing countries, including Afghanistan. One simple reform to reduce these inefficiencies would be to allow private operators to run and maintain the many neighborhood substations in every town and city. Operators would pay for all the electricity that flowed through their substations, and would collect utility payments from all neighborhood users. Since their own income would be a percentage of these payments, private local operators would have a strong incentive to reduce waste, eliminate pilferage, and provide better customer service.
WORK VISAS: Sending workers abroad is a tried and true means of boosting employment and growing a country's GDP. Over the past 30 years, many Afghans have traveled abroad looking for work in Iran, Pakistan, and other countries. Expatriates travel without any support from their government, or even without much knowledge about how and where to go. Many workers waste time and money looking for foreign jobs, work illegally, accept jobs and wages below their skill levels, and are cheated and defrauded by foreign employers and officials.
The Afghan foreign ministry and its embassies should formalize a work-visa program with selected countries that need labor. The government should also license private employment agencies to recruit, train, and certify suitable candidates for employment abroad. Over time we should also expect Afghan workers returning home to inject new ideas and innovations into the domestic economy, further improving prosperity and employment.
LOAN INSURANCE: A major stumbling block to developing and nurturing small businesses is the availability of financing. Having ready access to credit at low interest rates is essential for Afghanistan' s small businesses to flourish. Unfortunately, the current system of incentives sets the interests of the banks directly counter to the financial needs of most small businesses.
The Afghan government should remove existing financial obstacles in the marketplace and reduce risks for banks by providing loan insurance. It should also reduce taxes on interest earned on loans and ensure that tax savings are used to bolster the banks' capital and increase liquidity.
FORMAL LAND TITLES: There are no reliable figures on the percentage of existing real-estate properties in Afghanistan that have government issued deeds, but some experts estimate that 70 percent or more of these properties do not have formal land titles. Properties that do not have government-granted deeds have a much lower value than similar properties that do have formal deeds. Municipal and provincial governments suffer huge losses in unpaid and underpaid taxes.
The government should begin formalizing property boundary lines and issuing formal land titles, with an eventual goal of granting titles to all property holders in the country. Owners who receive formal deeds will see the value of properties increase substantially, contributing to their net worth and providing a source of collateral if ever they need bank loans. Municipalities that appraise and tax properties fairly will then collect sufficient revenue to provide for trash collection, road repairs, and many other essential services.
EMPLOYMENT AS A GAME CHANGER
The impact of unemployment and under-employment has been well documented in both developed and developing nations. Countries with high rates of employment typically enjoy stability, prosperity, and public health; countries with high unemployment experience poverty, warfare, instability, and human misery. It is no exaggeration to say that reducing unemployment through private-sector job creation will be a game changer in improving the quality of life in Afghanistan. These five initiatives discussed here (plus the others discussed in my longer paper) are not exclusive to Afghanistan, but may be adopted in many other developing countries. Yet they represent some of the fastest and most practical ways we have to boost employment and civic engagement. Let's get to work.
ABOUT THE AUTHOR
Sayed Aziz Azimi is the founder and chief executive officer of Technologists, Inc. (Ti), an international engineering and management consulting firm that works primarily in developing countries. Technologists has completed nearly a billion dollars in projects across the length and breadth of Afghanistan. He has been an active member, Board member and Trustee of Afghan American Chamber of Commerce (AACC) since its beginning in 2002.
---
---
Related Articles
A number of office furniture, IT equipment, electronics and stationary were installed and handed over to Provincial Governor's office and
Afghans living in the southeastern province of Paktia say economic activity is in limbo because of the delay in deciding
The tender for the renovation of Afghanistan's major south-north route, the Salang Tunnel, is awarded to an Afghan company. The