How we can work together to tackle the water crisis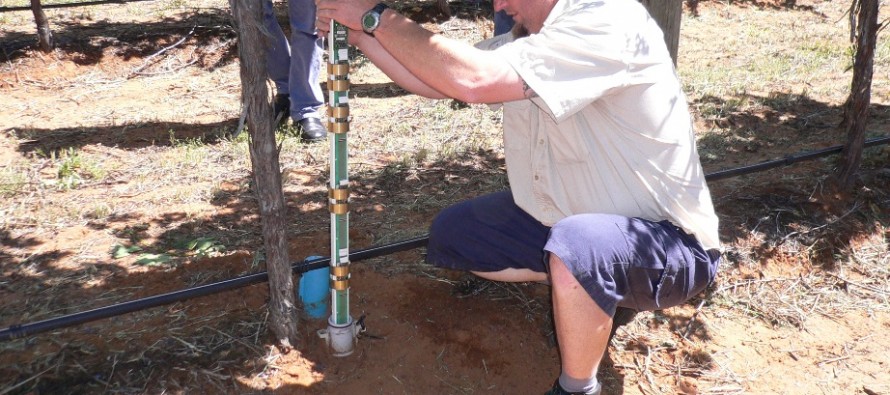 In my first article on LinkedIn, I argued that water scarcity is the central crisis of our time, and that my aim is to "bring greater visibility to the issue, and to dare to suggest solutions to such a challenge". So what is my first solution? In my opinion, innovative and disruptive partnerships are crucial. They have to be implemented in the right context, namely watersheds, and based on facts that make sure all steps taken are cost effective (i.e. the lowest cost per cubic metre of water saved possible) and relevant (not make-believe).
Of course, everybody has to make efforts individually, including organisations. This includes Nestlé, and you can find more on what we are doing on our CSV webpages.
But this post is about multistakeholder partnerships. They are important because they help break down the silo thinking with which sustainability challenges, such as water, are often approached. Our world is much too complex to view it only through one lens – which today is too often the CO2 lens.
We need to adopt a much more holistic approach. This was a theme discussed at the Global Green Growth Forum (3GF) in Copenhagen and reinforced at Rio+20, which helped to reframe sustainability in the context of the food-energy-water nexus, and restate the original understanding of sustainability, with its social, economic and environmental pillars.
The 2030 Water Resources Group (WRG) was formed in 2009 with the broad aim of establishing innovative and neutral people-public–private platforms for collaboration on water in individual countries. It was initiated by the International Finance Corporation; a number of private companies, among them McKinsey, Nestlé, the Coca-Cola Company and PepsiCo; with support of the World Economic Forum. Today, it operates with a strong structure including other international bodies such as regional development banks, governmental agencies and non-governmental organisations.
To make a material difference on the water crisis, innovative partnerships require three things, each of which I believe can be found in the public-private collaboration that we are developing through the 2030 Water Resources Group.
Firstly, it is essential to establish a clear understanding and deep grasp of the problem. While global in scope, the water crisis manifests itself in an intensely local way. The Water Resources Group starts by helping governments to analyse and understand the gap between withdrawals and the sustainable supply of freshwater in specific watersheds. In practical terms, this is about working out how much water can be saved compared to the actual gap in supply in individual watersheds.
Secondly, we ensure that the approach we take is unremittingly fact-based and analytical. The aim is to help governments apply a forensic understanding of local water challenges to drive sustainable economic growth plans. This involves providing acost curve of levers able to close the gap and advice on approaches relevant to the locality, which measure how many US cents of investment per cubic meter of water is saved. The water cost curve used in this context provides a sort of ranking of levers proposed according to how cost-effective they are; and, by this, it shows that it is actually affordable. This was, and is, one of the most important points in the discussion with most governments.
Thirdly, innovative partnerships require the right, innovative partners. Governments are the ultimate stewards of national water resources, they have to set the strategy. But there are limits to what they can achieve without the support of other stakeholders who also have a role to play. The 2030 Water Resources Group has made a concerted effort to mobilise knowledge and influence across the public and private sector, academia, and civil society, both globally and in countries willing to partner with us.
The WRG is very clear that when we go into a country we are learning together with our local and international partners; we don't have ready-made solutions, we can only bring tools to analyse and to help set priorities, and bring knowledge from other areas on how to implement solutions. With this learning we are creating an open catalogue – open to everyone, other countries and companies. By doing this we hope to provide the means for other countries to find solutions themselves.
The best way build consensus on water issues in a country is through a multi-stakeholder platform involving governmental and non-governmental organisations, industry organisations and academic institutions. This also enables us to develop partnerships to face the shared goal of improving water management.
This is a cornerstone of the WRG's approach and it has already worked well in South Africa, where such a network is now working jointly with the government to convert national priority strategy themes into practical programmes and projects, including securing financing for the initiatives.
By Peter Brabeck-Letmathe, Chairman of the Board at Nestle S.A.
---
---
Related Articles
The Afghan government and the German KfW Development Bank signed a financial agreement on Monday that provides funding of about
Three experts and 90 journalists, civil society activists, representative of the government and academics discussed media's role in promoting Good
A number of transporters in Nimroz raised their voices against the issue of graft hindering their business activities. According to