Hungary promises assistance to Afghanistan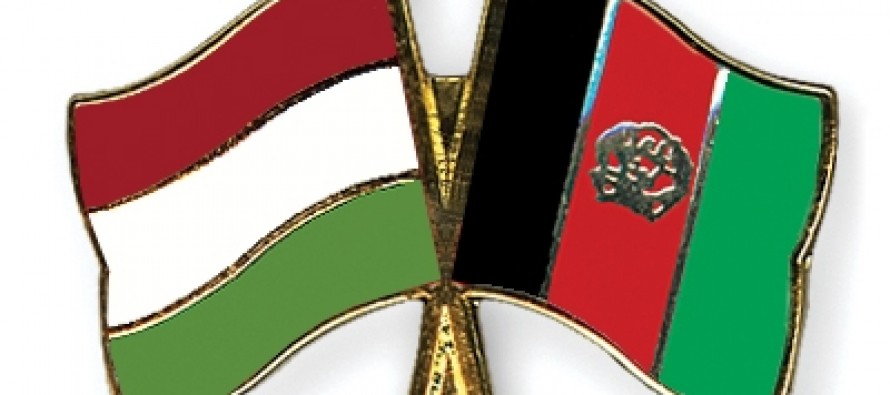 At a meeting with President Hamid Karzai on Monday, Hungarian President János Áder offered assistance to Afghanistan in various fields, particularly in the extraction of the natural resources of Afghanistan.
Áder promised to cooperate with Afghanistan in protecting the environment and minimizing the side-effects of mining.
President Karzai extended his gratitude to Hungary for its continuous support to Afghanistan and hoped the assistance would continue.
Hungary joined the NATO/ISAF mission in Afghanistan in 2003. More than 400 Hungarian troops are deployed in Afghanistan. Besides operating a Provincial Reconstruction Team (PRT) in the northern province of Baghlan, Hungarian soldiers are also assisting with Afghan National Army and Air Force training. A joint U.S.-Hungarian Operational Mentor and Liaison Team (frequently nicknamed omelette after the official OMLT abbreviation) closely cooperates with an Afghan battalion in Baghlan for in-the-field training and support action. Hungary also has a Special Operations Unit deployed in Afghanistan.
Hungarian forces have sustained seven casualties so far, six of which died in combat. Despite the terrible loss of each life, the majority of the Hungarian officials and the public remain committed to a military presence in Afghanistan. (Paprika Politik, Andras Racs- 16 February 2012)
---
---
Related Articles
A free internet café and a library have been opened for Afghan female students in Mazar-e-Sharif. Funded by the German
Funded by the National Solidarity Program (NSP), a power project has been launched in the Khosti area of Baharak district
The reconstruction projects of 18 irrigation networks will be implemented in Kabul, Laghman, Nangarhar and Balkh provinces, announced Saturday the