ICC offers USD 1 million to Afghanistan for 2015 World Cup preparation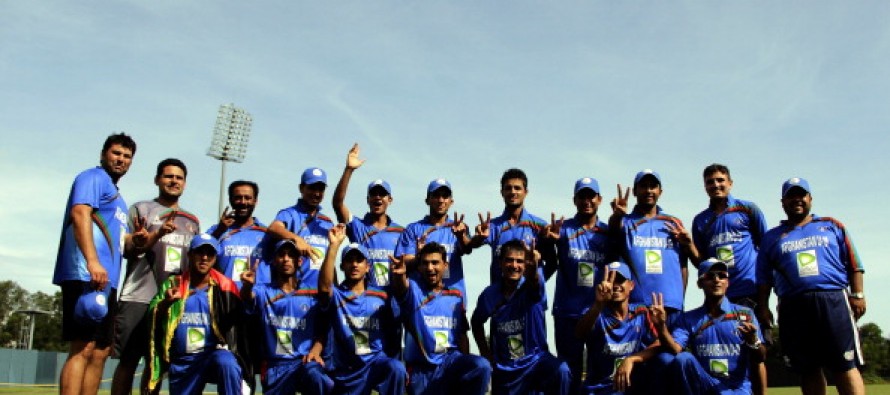 International Cricket Council (ICC) have offered USD 1 million to Afghan national cricket generic cialis canadian team for their preparation for the 2015 World Cup held in Australia and New Zealand.
Afghanistan earned a spot in the next World Cup after defeating Kenya by seven wickets in Sharjah on Friday.
"All the money we will receive will allow us to develop the game even more, and it will also allow us to be as ready as we can be for the ICC Cricket World Cup We have already begun working on our plans and we are looking at a three-month camp for the players ahead of the tournament," said Mohammad viagr a pfizer Noor, Afghanistan Cricket Board (ACB) chief executive.
The ACB also expects to earn some revenue as part of the sponsorship deals which will follow as a result of the qualification. Noor added that the fans are excited about the cialis generic levitra viagra prospect and also said that they were supportive throughout the qualifiers.
"It has been great for people back home to see the matches because it means they can now see the boys in action. The cricket team is now recognisable on the streets of Afghanistan. Cricket is already the most popular sport in Afghanistan and our idea, with the help of this extra money, is to further improve and develop so we can get even more participation in the country," Noor said.
---
---
Related Articles
A local resident from Qala Naw of Badghis Province dedicated 1.5 acres of his land to the Afghan Ministry of
Kabul (Agencies)- Iran Ambassador to Kabul Abolfazl Zohrevand says Tehran will continue to support Afghanistan after the withdrawal of foreign
Two schools and a hospital were inaugurated in Qala Naw city of Badghis province, said officials. The three projects were