ICT sector could reduce Afghanistan's reliance on foreign aid: SIGAR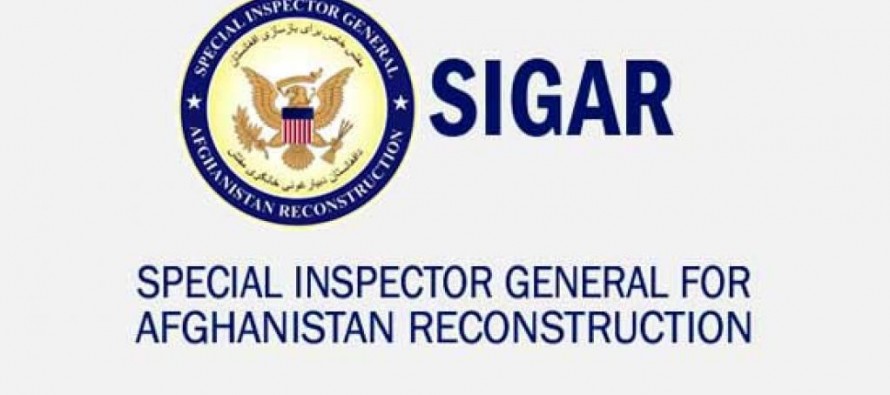 According to a latest report by the Special Inspector General for Afghanistan Reconstruction (SIGAR), Afghanistan's Information and Communications Technology (ICT) sector could potentially provide over USD 1bn annually to the Afghan government's budget and reduce its reliance on foreign aid.
The US Department of Defense (DOD), Department of State (DOS) and the US Agency for International Development (USAID) have invested over USD 2.6bn in the Afghan ICT sector since 2002.
The reconstruction funds invested in the ICT sector largely supported the Afghan National Defense and Security Forces and the Afghan media, and aimed to increase the ICT capacity of various Afghan ministries.
" Although the United States, coalition partners, and other stakeholders have supported the development of Afghanistan's ICT sector through a variety of projects and programs, the sector's infrastructure has largely been created through Afghan-led efforts, such as the Afghan government's policies and regulations encouraging private investment, and private entities making those investments," states the report.
According to the report, private investment in the sector had reached almost USD 2bn by 2013.
The US investment in the sector will likely continue for at least the next few years, with the intent of increasing the sector's ability to continue providing much-needed revenue to the Afghan government, says the report.
" U.S. agencies took steps to coordinate their efforts between themselves and with other entities; however, this coordination varied in form between formal mechanisms, such as ISAF Telecommunication Advisory Team (ISAF TAT) and the Telecommunications Working Group, and more informal coordination with the ministries."
Afghanistan's cellular infrastructure consists of its mobile networks and landline telecommunications market. The country has six active service carriers, including five 3G-licensed mobile network service operators. These companies are responsible for financing and building most of the over 5,000 telecommunications cellular towers in Afghanistan that power the mobile networks used by most cellular phones in the country. Roshan and MTN are the largest mobile cell phone carriers by customer base. Two of the six service carriers—Afghan Telecom and Wasel Telecom—also offer landline telephone services. Afghan Telecom provides landline services nationally, while Wasel Telecom provides landline services regionally in northern Afghanistan.
State-owned Afghan Telecom owns the largest amount of physical infrastructure, having inherited most Afghan telecommunications infrastructure contributed by the United States and other ICT stakeholders. This includes assets of the Government Communication Network; the Provincial Governors Communications Network, which extended communications services to the Afghan Government Ministry offices in the Provincial Capital areas and related facilities; and the Village Communications Network, a satellite-based network that allows the rural population of Afghanistan to have easy access to basic voice and Internet facilities, as well as the Afghan Optical Fiber Cable Network. Table 4 lists the licensed telecommunications operators in Afghanistan and the services they provide.
To read the full report, please click here.
---
---
Related Articles
On the eve of the Tokyo Conference, National Alliance of Afghanistan claimed that the document that will be offered by
Afghan Minister of Agriculture, Irrigation and Livestock has promised to provide  loans to Afghan traders  engaged in agriculture business. "The
Safiya Wazir, a 27-year-old former Afghan refugee, won the New Hampshire state democratic primary on Tuesday night. She beat out