IDB provides $74mn for construction of Kabul Ring Road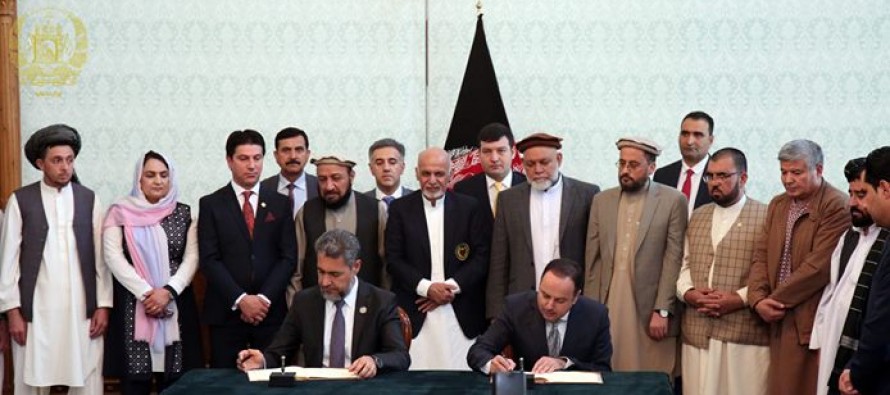 The Islamic Development Bank (IDB) has provided USD 74mn in soft loan for the construction of Kabul Ring Road (KRR) and other related infrastructure.
An agreement to that effect was signed between the national economic council, led by President Mohammad Ashraf Ghani, and the IDB.
"The total project costs up to USD 110mn. The Afghan government will pay USD 34.28mn," said Hakimi.
The loan will be invested in the first phase of Kabul's ring road to start from Maidan Shahr city, the capital city of Maidan Wardak province, and end in Logar province.
The 95km ring road will be completed over a period of five years.
According to IDB officials, IDB plans to launch an Islamic Loans Project which will enable entrepreneurs and farmers to have access to Islamic loan packages.
In addition, the IDB will also provide funding for the solar project in Naghlo.
"The first phase of the solar power project will produce 30MW of electricity and then in the future the project will produce 100MW of power," said Ali Aqa, IDB deputy head.
---
---
Related Articles
The first 'Silk Road' train arrived in Tehran, Iran from eastern Zheijang province bypassing Afghanistan. The 9,500km journey through Kazakhstan
Handicrafts of Afghan businesswomen have been put on display in one of the hotels in Pul-e-Khumri, capital city of Baghlan
In an exclusive interview with the Pajhwok Afghan News, Habiba Surabi reflected on some of her achievements as the governor