IEC Opposes Karzai's Comments on Old Voter Cards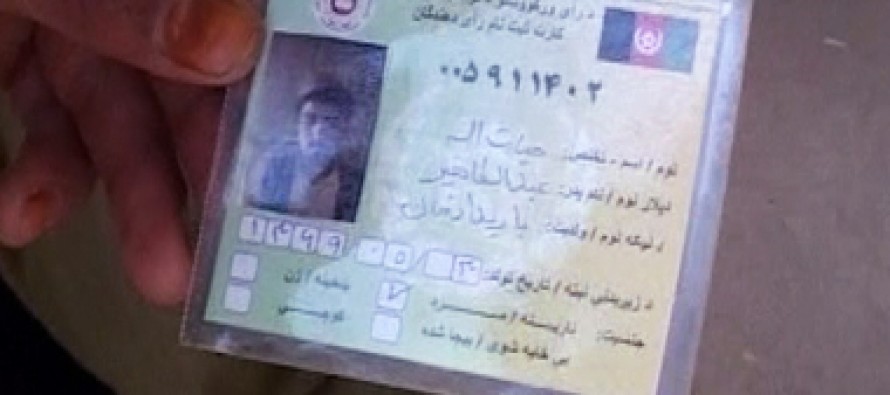 Tolo News-There will be no transparency in the 2014 presidential election if the old voter cards are reused, the Independent Election Commission (IEC) said Tuesday in response to President Hamid Karzai saying new cards will not be issued.
IEC chief Fazel Ahmad Manawe on Tuesday said that the transparency of the election will be undermined if the old voter cards are reused – meaning a new registration will not take place – and suggested Karzai did not understand the ramifications of using the old registration.
"The things we do aim to guarantee the transparency of elections, but anyone who wants to interfere in our internal affairs will undermine transparency and they will lose out. I think the second option [for new voter cards] was not fully explained to the president," Manawe said, adding the IEC is working on another option.
"Unfortunately the old voting cards don't guarantee the transparency of elections," he added.
Karzai said Monday at a press conference that new voting cards will require more money that the government does not have.
"If we cancel these cards, and we are unable to make new cards or no one will give money for [new cards], and then we end up with no cards and no election, then I will be blamed," Karzai said.
"We will correct what we have in our hands. This is the decision of Afghanistan's cabinet. When we don't have money we have to use that equipment which we have in our hands," he added.
Manawe urged the government, political parties and civil society organizations to help the IEC achieve its aims.
The presidential election is scheduled for April 5 2014.
---
---
Related Articles
Afghanistan could produce more energy than they need. That was the conclusion of this week's Media Meeting in Mazar-e Sharif,
Dozens of young Afghan men have launched campaigns against Pakistani currency which is used in most transactions in eastern and
Minister of Finance Hazrat Omar Zakhilwal highlighted the importance of foreign aid to Afghanistan, as the nation is entering the