IEC to deploy mobile registration team to make Afghan voting process more inclusive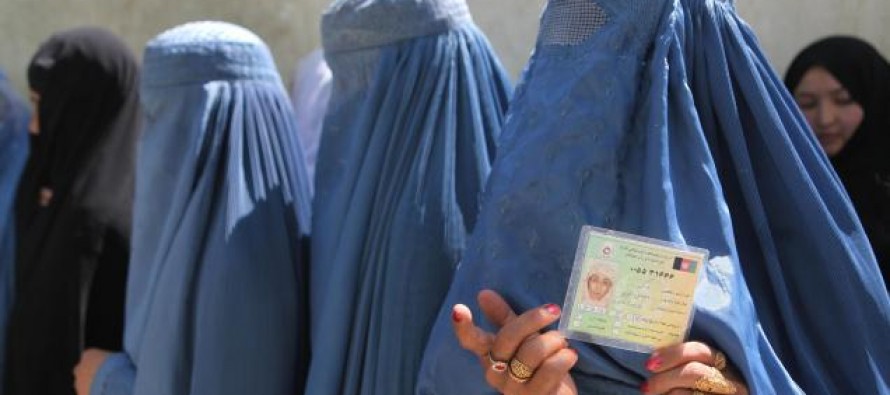 Afghanistan's next election is scheduled for April 5, 2014, and preparations for elections are in high gear.
The Independent Election Commission (IEC) announced that over one million voter cards have been distributed so far and voter's registration process has been extended by 45 days.
In order to address the issue of low female turn-out, the IEC plans to deploy mobile registration team to encourage more women to register. The team will be sent out on September 28 to visit some of Afghanistan's remote communities and hold voting rights and electoral process awareness campaigns.
With only 14 days left for the candidates nomination deadline, only 1 candidate has filed nomination for presidency.
Candidates are required to deposit a fee of USD 18,000 (1 million AFN) and to provide signatures and voter ID numbers of 100,000 supporters from an assortment of provinces around the country.
"Campaigning for the Presidential election will begin from January 2nd, 2014 and continue until March 5th, 2014. According to the new law, the timeframe for campaigning has been reduced from four months to two months. Also, for the Provincial Councils' election the timeframe has been reduced to one month," Tolo News quotes Noor Mohammad Noor, the spokesman of the IEC.
---
---
Related Articles
More and more Afghan youths are becoming part of the massive exodus to Europe, making them the third largest asylum
India and US agreed to a formal trilateral consultations with Afghanistan on June 14, 2012. "Today we agreed to move
Afghan private airline company, Kam Air, kicked off the first direct flight between Mazar-e-Sharif, capital of northern Balkh province, and