IFAD pledges funds to improve food security in Afghanistan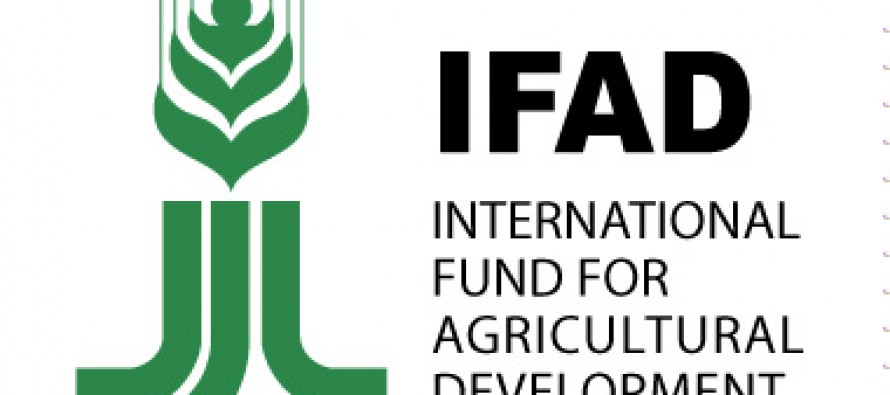 Despite the influx of billions of dollars of foreign aid and development in the country's trade and construction sectors, Afghanistan remains to be one of the poorest countries in the world.
Food insecurity is one of the byproducts of  the high level of poverty in Afghanistan.
According to preliminary results of the 2011-2012 National Risk and Vulnerability Assessment, published in August by the World Food Program (WFP), some 7.6 million or 30 per cent Afghans are food insecure (consuming less than 2,100 kcal per day). Among them, some 2.1 million are very severely food insecure (consuming fewer than 1,500 kcal per day) and another 2.4 million severely food insecure. The July-August 2012 Food Security and Livelihood survey conducted in 55 districts of 22 vulnerable drought-affected provinces, has showed that 34 per cent of surveyed households are food insecure, and 40 per cent are borderline food insecure.
On Tuesday, Afghan Ambassador to Italy Zia Nazem and the IFAD president Kanayo F. Nwanze signed an agreement where the International Fund for Agriculture Development (IFAD) has pledged USD 58mn in aid to Afghanistan in the next six years for agriculture project to improve food security.
The project, co-financed by the Afghan Government and the UN Food and Agriculture Organization, aims to improve agriculture and livestock productivity by building the capacity of community organization and local government entities.
The aid will also ensure to link small farmers to markets in an attempt to strengthen the value chain.
According to the Ministry of Foreign Affairs, the aid will be partially allocated for training female producer groups. The women working in the dairy sector will receive technical assistance such as on the hygiene and care of young animals, as well as business training, the trainings also will be given in greenhouse development, vegetable processing, horticulture and forage production.
The International Fund for Agricultural Development (IFAD), a specialized agency of the United Nations, was established as an international financial institution in 1977 as one of the major outcomes of the 1974 World Food Conference. The conference was organized in response to the food crises of the early 1970s that primarily affected the Sahelian countries of Africa. It resolved that "an International Fund for Agricultural Development should be established immediately to finance agricultural development projects primarily for food production in the developing countries."
---
---
Related Articles
A newly-built mosque plus seminary was inaugurated in Kama districts of the eastern Nangarhar province on Saturday. The inaugural ceremony
As part of an Afghan-German cooperation initiative, six days of training in construction quality management for Badakhshan line departments came
Sakeena Yaqoubi, popularly known as Afghanistan's mother of education, received the 2015 World Innovation Summit Education (WISE) prize for Education