Illegal cross-border trade threatens Afghanistan's local economy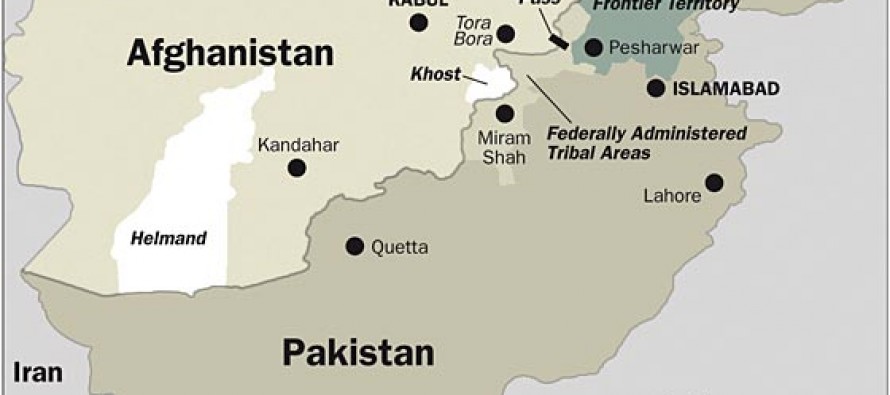 Afghan local businesses have raised concerns cialis online doctor over trade of contraband goods through the borders from Pakistan.
According to Institute for War and Peace Reporting (IWPR), businesses in Khost province of Afghanistan are faced with severe consequences of the illegal trade get levitra over night delivery across the border with Pakistan.
"These smuggled goods – which escape all custom duties and taxes – are equal in quality to our legally imported goods, so they supply the market at cheaper prices, and customers tend to buy from them rather than from us. We have piles of our goods unsold," the source quotes Haji Din Wali, the head of the Khost province retail how to get cialis union.
Smuggled goods make it into the cities through the mountains on the Afghan-Pak border where they are loaded onto different-sized vehicles and transported.
 Deputy Chairman of the Afghanistan Chamber of Commerce and Industries (ACCI), Khan Jan Alokozai, said the concerns of the businessmen had been shared with the President and security officials, with little effect.
Corruption feeds smuggling in the country, according to some businessmen in Khost.
"We have to pay 700 dollars in custom duties, tax and other fees [per truckload], but the smugglers pay 30 dollars in bribes," he said. "If smuggled goods on a truck are seized and taken to the custom house, the smugglers pay a bribe of 200 to 300 dollars to customs officers and their goods are released." (IWPR)
Meanwhile, those involved in illicit trade say it is a lucrative for them.
"We pay bribes to both the police and the frontier security forces so they will allow us to smuggle goods," said Ajmal, who runs contraband across the Pakistani border into Khost province. "When we are transporting goods in a variety of vehicles from small to medium-sized and large, the bribe ranges from three to 20 dollars per vehicle, which we pay to the frontier forces."
"I am very happy to be earning high profits with minimum capital," continued Ajmal. He acknowledged that he was breaking the law, but argued that widespread corruption meant that tax revenues did not benefit anyone in any case.
"Who cares about the laws? A minister will own three or four luxury houses. The revenue doesn't go into the national treasury; instead it flows into the pockets of individuals. Why I should pay taxes, and who should I pay them to?" (IWPR)
Denying the allegations that officers were in league with the smugglers, customs service head for Khost province, Fazlullah Fazel, said corruption had decreased in his office.
He admitted that only 6 out of 30 routes to the Pakistani border were under their control. "The complicated geography of the Khost regions, security problems, and a shortage of customs personnel have led to a growth in smuggling," he said, expressing disappointment that neither the national nor the border police forces were cooperating sufficiently to curb the trade.
"If we have an average [customs] take of one million dollars a month, the smugglers also make one million dollars a month. This means that we lose 50 per cent of our revenues every month," Fazel said. (IWPR)
Director of ACCI branch in Khost, Nawab Amirzai, called for upgrading of the highway from Khost city to Ghulam Khan on the Pakistani border to address the problem and provide an "officially-recognized route for cross-border traffic".
Some locals businesses are expected to shut down if illegal imports were not clamped down.
---
---
Related Articles
Afghanistan Civil Aviation Authority (ACAA) said that Pakistan has promised to re-open its airspace for Afghanistan-India flights on June 14.
A 21-day training workshop in English and computer skills for district agricultural departments came to close in Faizabad, Badakshan. As
Local authorities find the completion of reconstruction of Ghazni's historic monuments impossible. The province's head of Information and Culture links