IMF projects Afghanistan's GDP at 2.5% for 2018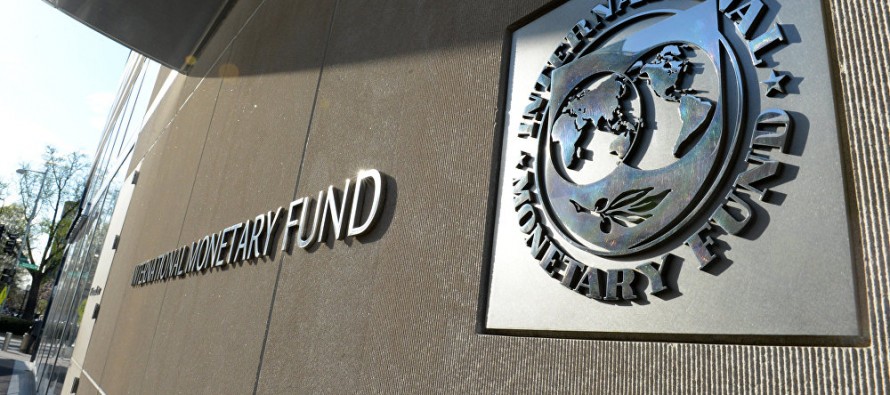 The International Monetary Fund (IMF) has projected Afghanistan's GDP for 2018 at 2.5% and inflation is forecasted to average about 5% in 2018.
"Afghanistan's GDP growth for 2018 is projected at 2.5 percent, the same rate as recorded in 2017, as the economy continues to face challenging security conditions. Inflation is expected to average about 5 percent in 2018. Donor grants continue to finance large budget and trade deficits allowing treasury cash balances and international reserves to remain at comfortable levels," says a statement from the IMF.
The IMF reviewed the third Extended Credit Facility (ECF) arrangement for Afghanistan during their mission in Baku during March 8-16, 2018.
IMF Deputy Chief of Mission to Afghanistan Christopher Duenwald said the IMF team and the Afghan authorities reached staff-level agreement on the completion of the third review under the ECF arrangement.
The agreement is subject to approval by the IMF Executive Board, which is expected to consider the staff report for the third ECF review in late May 2018. Upon completion of this review, SDR4.5 million (about US$6.1 million) will be made available to Afghanistan, bringing total disbursements to SDR18 million.
Afghanistan continues to face daunting challenges, with the perilous security situation hurting confidence and growth. The prospect of a large influx of Afghan refugees from neighboring countries is compounding these challenges. However, as demonstrated by the successful Brussels and Warsaw meetings in 2016, the long-term commitment by the United States renewed last year, and the support expressed by the visiting representatives of the UN Security Council in January 2018, the international community continues to stand by Afghanistan providing it with much needed financial and technical assistance support.
---
---
Related Articles
The government implemented more than 200 uplift projects in the northern province of Takhar in the past one year. These
Bidding process for constructing cement plants in Jabal-ul-Saraj district of Parwan province and Ghori in Baghlan province will continue until
By Harun Yahya The success of most engineering projects depends on the use of ideal materials. Ideal materials are those