impACT Kabul Start-Up Conference: 250 Businessmen Learn from Successful Entrepreneurs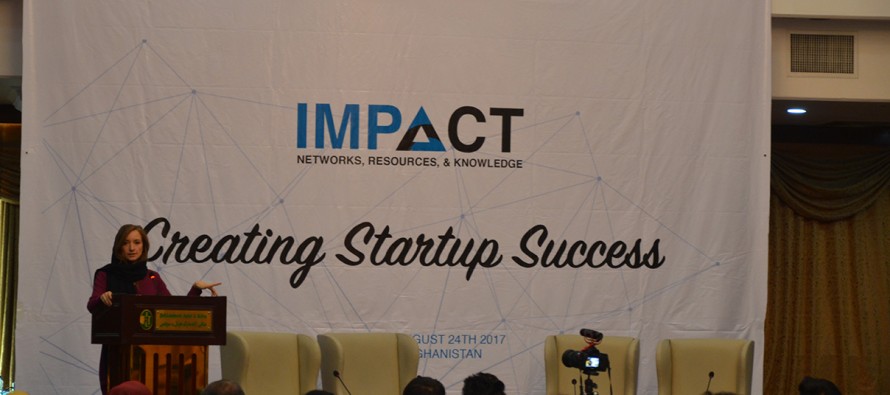 Organized by AGHAEZ, BookClub Afghanistan and Philia, the impACT Kabul start-up conference took place in Afghanistan's capital.
Successful Afghan entrepreneurs, including returnees from all over the world, presented their start-up businesses to roughly 250 participants and explained what it takes to succeed in Afghanistan.
The event was supported by the Afghan-German Cooperation's program for sustainable economic development and employment promotion in Afghanistan (SEDEP).
The conference aimed at providing information on how to grow a business successfully. According to the event's organizers, the three key ingredients of success are networking, resources and knowledge. Successful businesses are a key condition for more jobs and increased economic growth.
At the event, many start-up entrepreneurs shared their experiences.
Yousuf Dawran, the founder of various companies in India and Afghanistan such as Pace Group, stated: "If there is one magic philosophy in entrepreneurship, it is: never give up!". "The thing that makes you move forward in this society, more than anything else, is knowledge", the businesswomen Manizha Wafeq added.
The event offered the participants the chance to create networks, find potential investors and ask for advice regarding their own businesses.
In addition, a photo exhibition visualized entrepreneurial stories emphasising how start-ups can work in Afghanistan and highlighting successful entrepreneurship.
On behalf of the German Federal Ministry of Economic Cooperation and Development (BMZ), the Deutsche Gesellschaft für Internationale Zusammenarbeit (GIZ) GmbH has been implementing the Sustainable Economic Development and Employment Promotion (SEDEP) program since 2014. It has conducted trainings, infrastructure development initiatives and other activities that strengthen businesses and create jobs in Afghanistan.
It further promotes dialogues between public and private sector actors where they can address concerns and draft policy recommendations to improve economic opportunities.
---
---
Related Articles
President Ashraf Ghani discussed the development of Kabul city in his meeting with several ministers including those of Urban Development
Attaching great importance to Kabul's ties with Iran, a senior Afghan Foreign Ministry official said in a press conference in
In a letter to the House of Representatives Speaker John Boehner, US President Barack Obama asked for USD 58.6bn for