Improved pistachio seeds cultivated in Samangan province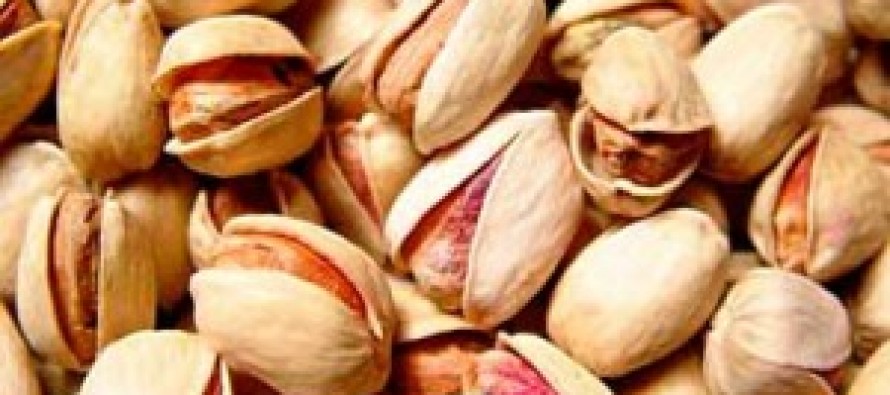 The Afghan Ministry of Agriculture, Irrigation and Livestock (MAIL) distributed improved pistachio seeds worth USD 460,000 among farmers in northern Samangan province.
The seeds were cultivated on 11,500 acres of land to help boost pistachio production in the province.
Afghanistan is in the center of origin for Pistacia vera, a species of pistachio. Pistacia vera holds valuable genes for cold hardiness and drought tolerance. Afghan pistachios are recognized for color and intense flavor.
Samangan along with Badghis and Kunduz are the leading provinces in production of pistachio.
The decades of war destroyed more than 90,000 hectares of forests and pistachio trees.
The Afghan government has been undertaking rehabilitation schemes over the past years to revive growth of pistachio trees in the provinces.
Agriculture is a fundamental means of livelihood in Afghanistan, generating 50% of the country's GDP and supporting 85% of its people. The climate of Afghanistan is well suited for the cultivation of horticultural crops and Afghanistan is the geographic origin of many high-end crops like raisins, pomegranates, pistachios and almonds.
---
---
Related Articles
A number of Chinese investors in a meeting with President Mohammad Ashraf Ghani pledged to invest $400 million in a
130 factories are shut down in the industrial city of Herat due to bureaucratic processing through the government , lack
The Ministry of Commerce and Industries plans to sign an agreement with Russia, in a bid to tackle soaring prices