Improving Access to Justice for citizens in Kunduz Province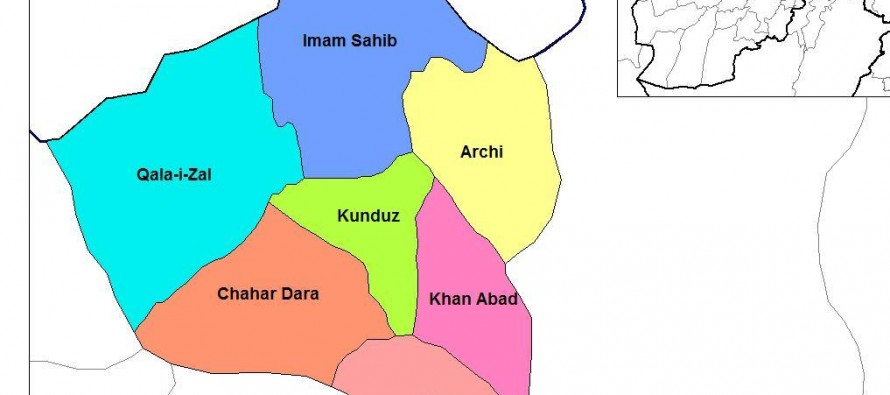 On Saturday, 16th March 2013, a new building for the Department of Huquq of the Afghan Ministry of Justice was inaugurated in Aliabad district with the support of the German and Dutch Govern-ments. The Dutch Minister for Foreign Trade and Development Cooperation, Mrs Lilianne Ploumen, was welcomed by local authorities to receive first-hand information about the progress made in the north-eastern province. On behalf of the German Government Deputy Head and Director of Development of the Provincial Reconstruction Team (PRT) in Kunduz, Mr Helmut Fischer, took part in the ceremony.
The new building in the districts will provide the Huquq officers with adequate infrastructure to be able to meet the needs of the local population. The Huquq office in Aliabad is the first of six new Huquq offices, six prosecution offices and a new department of justice building currently under construction in Kunduz province. These buildings are still under construction and are scheduled to open in April 2013. The buildings will be a visible sign that government institutions reach out to Afghan citizens.
Huquq offices represent the Department of Huquq of the Ministry of Justice at district level, and deal with conflicts related to private law – such as land, inheritance or family disputes. Conflicts are mediated by the Huquq officer or referred to higher courts, if necessary. Traditionally, Huquq offices are held in high esteem by the local population and seek ways to mediate and solve conflicts in accordance with the written law, at the same time taking into account Afghan traditions.
On behalf of the German Federal Ministry for Economic Cooperation and Development (BMZ) the Deutsche Gesellschaft für Internationale Zusammenarbeit (GIZ) GmbH has been working together with the Afghan government in implementing the project "Promotion of the Rule of Law in Af-ghanistan" since 2003. The projects focus is on the north-eastern provinces. In Kunduz province, the Dutch government is co-funding the activities since 2011.
---
---
Related Articles
As many as 481 solar panels have been installed in Shiberghan, the capital of northern Jawzjan province. The streetlight project,
Traders in southern Kandahar province urged the Turkish envoy, Ali Sait Akin, to help Kandahar dried and fresh fruits reach
The Government of the Islamic Republic of Afghanistan (GIRoA) answered the locals' request for new development projects by completing a