Improving Lives in Rural Afghanistan: How New Roads are Benefiting Remote Villages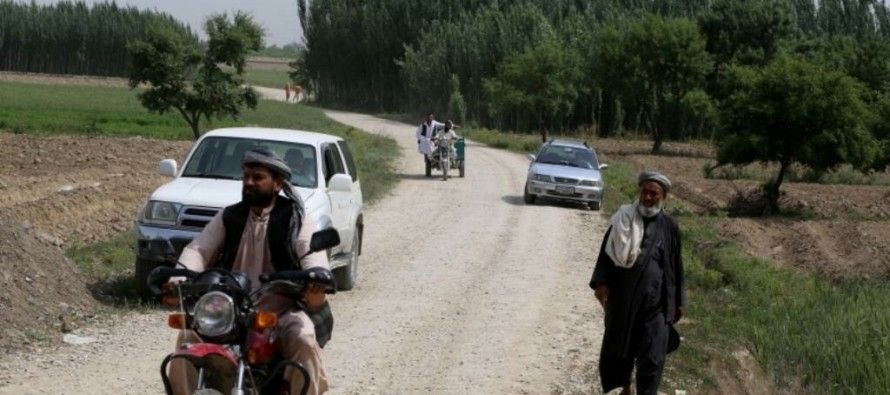 With UK support, the Afghanistan Reconstruction Trust Fund (ARTF), is helping to build new roads, delivering better transportation and more options for work to the cheap generic sildenafil citrate people of northern Mazar Province. For the local people of Balkh district, in Balkh province, it is the first time they have seen cars drive through their village, which is now connected to cialis fed ex the city of Mazar-e-Sharif.
Malik is a resident of the village who has seen an increase in people's incomes since the road was built. He said: "Prior to this, we faced so many problems carrying our agricultural products on our shoulders to the main road that connects to Mazar-e-Sharif city. Now the trucks come to our farm and we load it right here."
Mawladadd Ahmadi is the head of a Community Development Council in cialis generic levitra viagra Balkh district. He has seen an increase in business opportunities since the new road connected his village. Mawladadd said: "Ever since the road was built, the transport cost of commodities has fallen. Residents can easily take their agricultural products to the market,"
The roads were built through the Afghanistan Rural Access Project (ARAP), funded by the ARTF and run by the Ministry of Rural Rehabilitation and Development. ARAP aims to enable rural communities across Afghanistan to benefit from improved access to basic services and facilities through paved roads.
This UK is a key donor of the Afghanistan Reconstruction Trust Fund (ARTF), which supports reconstruction needs and the delivery of basic services across Afghanistan.
---
---
Related Articles
Afghan Minister of Commerce and Industries Humayon Rasa announced Afghanistan's trade deficit was gradually moving toward positive as exports have
Badakshan's provincial government officially launched the start of five construction projects located in Yaftal, Tagab, Argo, Darayum and the provincial
The Indian cabinet, chaired by the Prime Minister Shri Narendra Modi, gave its ex-post facto approval for completing of the