Inauguration of a new building for Baghlan's municipality department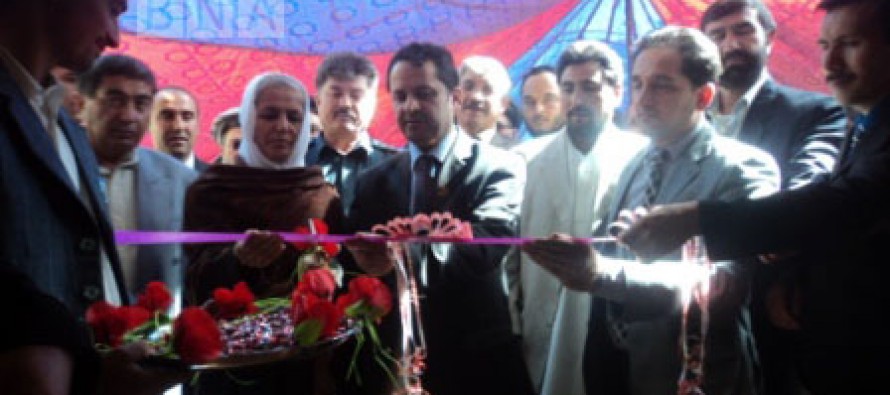 A new building for Baghlan's municipality department was inaugurated on Monday.
Present at the inauguration ceremony were Baghlan's governor Sultan Mohammad Abadi, Baghlan's Mayor Nazir Sangeen and a number of tribal elders.
Mr. Sangin said the new building consists of 24 rooms and is built at a cost of 14mn AFN, which is paid by the provincial municipality department's budget.
With the new building, many problems of the municipality including crowded rooms and corridors would be solved, said Mr. Sangin.
He further added that the new building has good facilities that would enable to serve the citizens better.
Nafisa Jahad, a woman activist in Baghlan, expressed her happiness about the new building and said that the city's officials must take steps to gain back the usurped lands in the provincial capital, Pulkhumri.
Tens of yards of lands have been usurped by "powerful" individuals in Baghlan province.
Meanwhile, Mr. Sangin informed about the distribution of 26,000 trash bags for collection of trash in the city and said that the city's trash will be collected by the municipality from now on.
This comes after the resident had complained about the municipality's services and widespread corruption.
Some residents of the city appreciated the new measured taken by the municipality.
---
---
Related Articles
The United Nations Educational, Scientific and Cultural Organization  (UNESCO) has given their commitment to support the education sector of Afghanistan.
On Thursday June 2nd, The Founder Institute will host a networking event where aspiring entrepreneurs can mingle with seasoned business
President Mohammad Ashraf Ghani left Kabul on Monday morning on a one-day official visit for Ashgabat, capital of Turkmenistan, where