Inauguration of grapes exhibition in Herat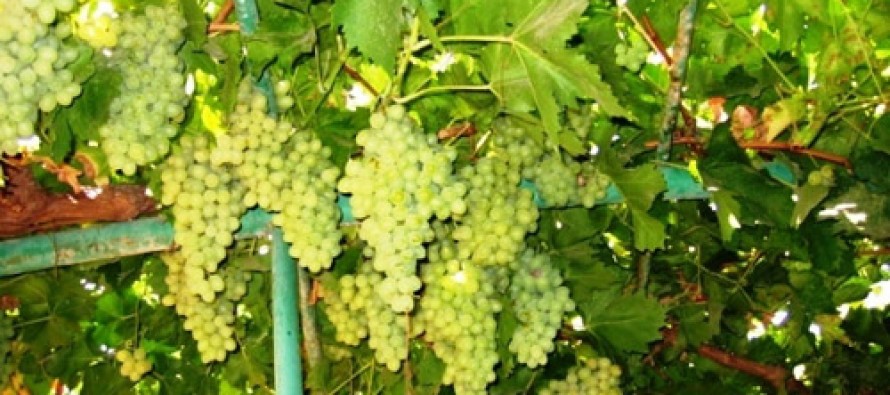 A permanent grapes exhibition is opened at the research farm in Urdukhan District of Herat.
Built by the Provincial Reconstruction Team of Italy in Herat, the project cost USD 60,000.
Speaking at the inauguration ceremony, Herat's Governor Dr. Daud Shah Saba said the different kinds of grapes available in Herat would be placed at the exhibition. The exhibition is a great stride toward promoting the province's agricultural products and helping the farmers find markets for their products.
Governor Saba added that soon the farmers would be assisted with exporting their products outside of the country by air.
Herat's agriculture director Faqir Ahmad Buniyangar said Herat is the main source of grapes in the country. According to the reports, Herat's vineyards had produced 7,600 hectares of grapes last year. The figure has amounted to 7,700 this year. Grapes formed the highest portion of agriculture products harvested last year.
Meanwhile, farmers and gardeners called on the government for cold storage rooms for their products.
There exist more than 70 kinds of grapes in Herat, the most famous ones being red, Hussaini, Fakhri, Mir Ahmadi, Poshangi, Sangak and Khalili grapes.
Herat's grapes are exported mostly to Iran, Turkmenistan and United Arab Emirates.
---
---
Related Articles
A comprehensive healthcare center, benefiting more than 320,000 families, was inaugurated in Reshkhor area of Kabul city by Health Minister
The International Monetary Fund (IMF) has projected Afghanistan's GDP for 2018 at 2.5% and inflation is forecasted to average about
Helmand's governor Mohammad Naeem planted an ornamental tree in Helmand province to kick off the spring tree-plantation drive. Various non-government