Inauguration of Technical Teacher Training Academy in Kabul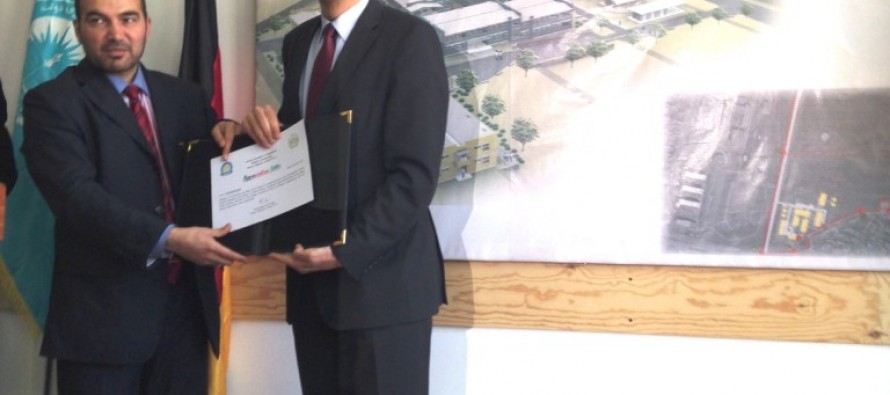 The new Technical Teacher Training Academy (TTTA) was inaugurated in Kabul on 4 December 2013 by Asif Nang, Deputy Minister for Technical Vocational Education and Training (TVET) of Afghanistan, and Martin Jäger, Ambassador of Germany in Kabul.
From 2014 onwards, up to 200 qualified vocational teachers will graduate from the academy every year. All future TTTA graduates will be qualified to teach in the country's technical high schools. By helping to train a workforce fully qualified to serve in Afghanistan's vocational education system, Afghan-German Cooperation is making an important contribution to equipping school leavers with the skills they need to integrate into social and economic life.
"As a leader among donors in the TVET sector, German support for Afghanistan is vital," said Nang.
The Germam Ambassador Jäger expressed his appreciation for the excellent level of cooperation between the two countries and added that "vocational training gives the young generation a perspective and is indispensable for sustainable economic development. The TTTA will contribute significantly to the education of qualified teachers in the field of vocational training."
The Technical Teacher Training Academy complex consists of several buildings equipped with 26 classrooms, one IT lab, administration offices, two hostels – one for female and one for male students – and a total space of 1,200 m² for workshops and practical training facilities. German experts will provide support for teacher training in the fields of technology and artisanal crafts and trades.
Construction of a second academy for technical teacher training is also underway in Mazar-e Sharif.
Once completed, the academy will also qualify technical and vocational teachers for technical high schools in the north of Afghanistan.
---
---
Related Articles
On Saturday, 16th March 2013, a new building for the Department of Huquq of the Afghan Ministry of Justice was
Public Work Ministry has signed 8 contracts on road construction projects in 4 provinces. Deputy Minister Mohammad Akbar Barekzai said
Ministry of Commerce and Industries officials have reported that Afghanistan's second oil refinery plant has begun its operations. Situated in