Inauguration of the Afghanistan National Industrial Conference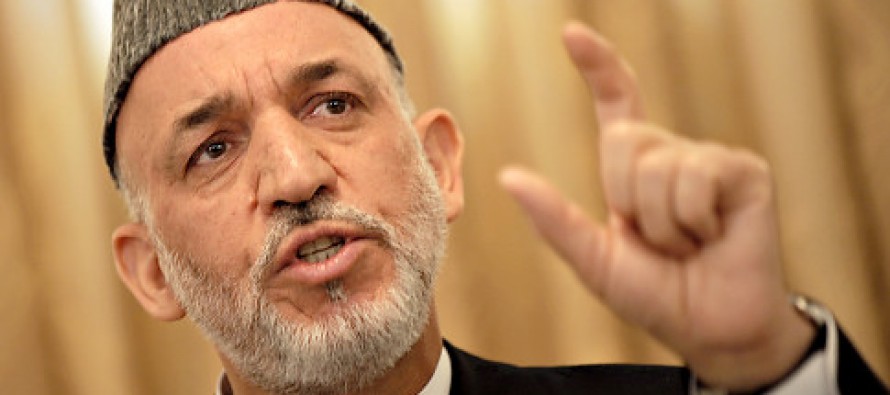 The Afghanistan Investment Support Agency (AISA) organized a conference with the theme of "The Rising Afghan Industry" in November at the Loya Jirga Compound.
Inaugurating the conference, President Hamid Karzai emphasized on the growth of domestic products and protecting them against imported products from the neighboring countries.
The conference was aimed to be the best platform where the top industrialist, around ten Ministers, high ranking representatives of Foreign embassies, donor community, civil society and representatives of International and national media will get to gather for discussion on  the current  Investment climate of the country and jointly finding the ways out for the existing investment impediments.
The Exhibition, which will be held paralleled to the conference would be the third of its kind since the dawn of the new era in Afghanistan, is aimed to serve as the platform for showcasing the developments of the Afghan industry sectors ranging from food industries, beverages, marble, assembling and dissembling sector, plastic production, pharmaceuticals, home appliances, printing press, and other light industries ranging from Agro processing (e.g. dairy products, cooking oil, raisins, juices and jams) Services (Banking, Advertising, Telecommunications, Information Technology, educational institutes, health care institutions and tourism industry) to Handicrafts (carpets, jewelries, precious and semi-precious stones) which truly deserve to represent the new face of this ancient and proud country.
---
---
Related Articles
Although Afghanistan imports electricity from the neighboring countries, there still exists a number of districts in the provinces that are
Asphalt a two-lane road from Kandahar to Uruzgan provinces. Create offices for responsible city planning to handle the rapid growth
A mosque in Lashkargah, Helmand, was inaugurated by the Helmand Governor Muhammad Naeem Baloch on Friday. The mosque, with an