India, Afghanistan to set up air transport corridor bypassing Pakistan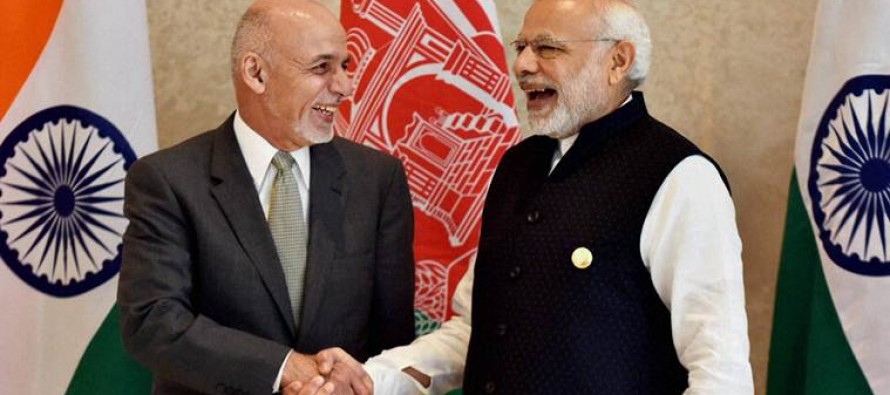 India and Afghanistan are planning to set up an air transport corridor to help increase trade between the two nations that is obstructed by political tensions with Pakistan.
The announcement was made by Indian Prime Minister Narindra Modi in the sixth ministerial conference of Heart of Asia.
"Afghanistan should be at the centre of our connectivity networks, not peripheral to them. On our part, we see Afghanistan as the hub for strengthening links of connectivity between South Asia and Central Asia," said Modi.
Afghanistan relies on Pakistan for most of its trade in the region. It is allowed to export a limited amount of goods through Pakistan's Karachi Port to India; however, imports from India are not allowed through this route.
The air cargo service is intended to improve landlocked Afghanistan's trade connectivity with India and other countries in South and Southeast Asia. It will also help India access Central Asia and Europe through Afghanistan bypassing Pakistan.
"We cannot deny that the more connected Afghanistan is with the regional arteries of trade, capital and markets, the more assured would be its economic growth and progress," he said.
According to sources, the two governments are working to build the infrastructure for a joint venture involving an Afghan and an Indian cargo firm at Kabul and Delhi airports. The air cargo route might include Kandahar as a point of origin for shipping fruit directly to India.
The "Heart of Asia" meeting is an annual gathering of Asian and other countries as a symbol of commitment and support to Afghanistan.
Fourteen member countries are supported by 16 other countries and 12 regional and international organizations. The member countries are: Afghanistan, Azerbaijan, China, India, Iran, Kazakhstan, the Kyrgyz Republic, Pakistan, Russia, Saudi Arabia, Tajikistan, Turkey, Turkmenistan and the UAE. The United States, Japan, Egypt, the United Kingdom, France and Germany are among the supporting countries, while the UN, NATO, SAARC, SCO and OIC are among the supporting organizations.
---
---
Related Articles
According to the German Development Cooperation officials, a new building for economics department of Balkh city in Mazar-e-Sharif is inaugurated.
With Iranian Rial plunging, Afghan authorities have imposed a limit of USD 1,000 travelers can take out of Afghanistan to
Baghlan's Oil and Gas Department has reported an 11% increase in the province's revenue from oil and gas. Abdul Karim