India announces new education program for foreign students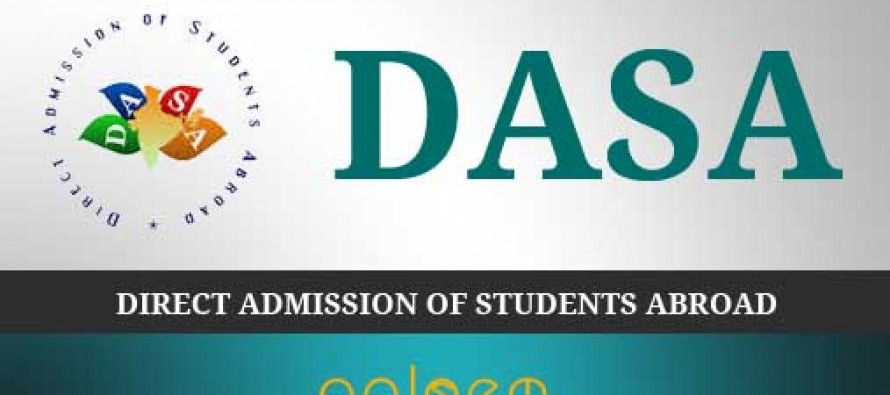 The Indian government has announced the Direct Admission of Students Abroad (DASA) program. This program allows foreign national students as well as non-resident Indians (NRIs), persons of Indian origin (PIOs) and overseas citizens of India who are interested in pursuing an undergraduate degree in either engineering, architecture or technology to apply to some of the most prestigious universities in the country for the academic year of 2015-2016.
Those universities include the National Institutes of Technology (NIT), the Indian Institutes of Information Technology (IIIT), the Schools of Planning and Architecture (SPA) and other premier technical institutions.
These participating institutions have been proven to be among the top ranked institutions in India in both research and teaching. All institutions are autonomous and a degree from any of them is among the most competitive of its kind when pursuing an international career in architecture, engineering or technology.
Afghan students who are interested in being admitted to this program on a self-financing basis can apply online and log on to www.mhrd.gov.in  and  http://www.dasanit.org for further information. It is important to mention that this program is in addition to the ICCR scholarship granted by the government of India with the administrative help of the Afghan Higher Education Ministry.
---
---
Related Articles
The reconstruction of a key canal in central Maidan Wardak was completed on Monday and the canal was inaugurated. The
Huffing Post-More than 40% of Britain's Afghan military equipment may not return to the UK, according to Government exit strategy
The Embassy of Kyrgyzstan to Afghanistan was inaugurated in Kabul on Saturday in the framework of the official visit of