India committed to rebuilding Afghanistan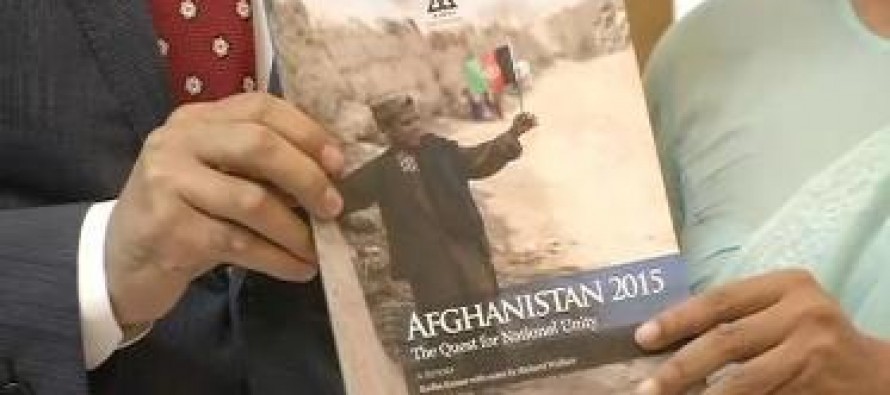 India has once again underscored its commitments to support Afghanistan in its rebuilding process.
The Delhi Policy Group, an independent think-tank, in its annual report titled 'Afghanistan 2015: The Quest for National Unity' has highlighted ideas and recommendations for maintaining peace and stability in Afghanistan.
According to ANI, the think-tank attendees included researchers, scholars and students, including former external affairs minister Salman Khurshid.
The participants called for strengthening trade ties with Afghanistan to promote economic development of the country. They stressed on the role of China and Pakistan in mediating the peace process in Afghanistan.
"What President Ghani's visit has established is that the Indian role will continue to be as important as it has been in the past. With a new government and new ministers in Afghanistan, the relationship would improve in the next few months. " ANI quotes Dr. Radha Kumar, Director General, Delhi Policy Group.
India has played a key role in the rebuilding process of Afghanistan since the oust of the Taliban in 2001. New Delhi has granted over USD 2bn in aid to Afghanistan over the past decade.
President Ashraf Ghani paid a state visit to India from 27-29 April and met with President Pranab MukherJee, Prime Minister Narendra Modi and senior members of the Indian Cabinet.
This was the first visit of President Ghani to India after assuming the Presidency in September 2014, which continues the tradition of regular high-level exchanges between the two countries that has been established since 2002.
Both leaders reaffirmed their commitment to patiently and systematically work towards strengthening of the India Afghanistan Strategic Partnership, with a clear focus on the long term relationship between the two countries. The two leaders reviewed the progress made so far in the implementation of all areas of cooperation envisaged under the strategic partnership agreement, and reaffirmed their commitment to the full implementation of the strategic partnership objectives through its established implementation mechanism of partnership council and its related technical working groups. The Prime Minister assured the President of Afghanistan of India's abiding support for Afghanistan's ongoing crucial transitions-political, economic and security, for the decade of 2015-24 and beyond.
The two leaders agreed to sign the following documents within three months of the visit:
Extradition Treaty between India and Afghanistan
Agreement on Transfer of Sentenced Persons between India and Afghanistan
Mutual Legal Assistance Treaty (MLAT) in Criminal Matters
Bilateral Treaty for Mutual Legal Assistance in Civil and Commercial Matters between India and Afghanistan
Motor Vehicles Agreement For The Regulation Of Passenger, Personal And Cargo Vehicular Traffic Between India and Afghanistan.
MOU on Visa free entry for holders of diplomatic passports.
---
---
Related Articles
Japan has agreed to provide USD 538,009 for a demining project in Surobi District of Kabul. An agreement to that
The Multilateral Investment Guarantee Agency (MIGA), the political risk insurance arm of the World Bank Group, is bolstering foreign direct
Two welfare projects, carried out by the Rural Rehabilitation and Development Ministry, are completed in the central Kapisa province. The