India funds 5 new projects under Small Development Program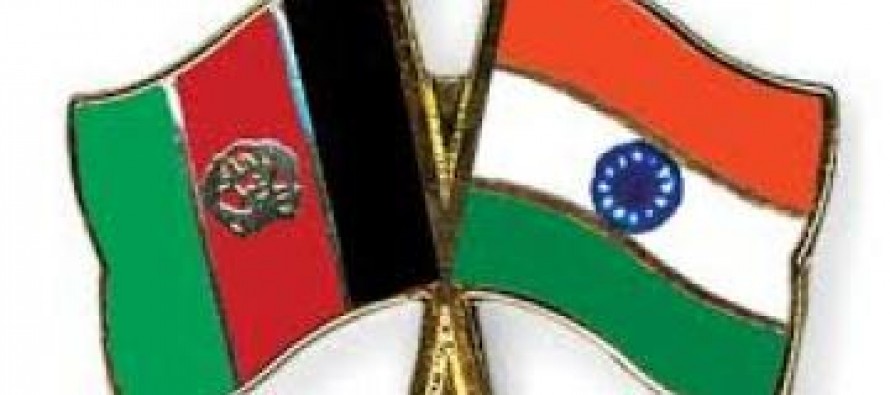 Afghan Ministry of Economy, Ministry of Energy and Water and Ministry of Rural Rehabilitation and Development of Government of Islamic Republic of Afghanistan and the Embassy of India signed Memorandum of Understanding (MoU) on five new projects under Small Development Program (SDP) funded by Government of India.
Hukum Khan Habibi, the Acting Minister of Economy, Eng. Ghulam Faruq Qazizada, the Acting Minister of Energy and Water and Mohammad Tariq Ismati, the Acting Minister of Rural Rehabilitation and Development signed the MoU from the Afghan side whereas Amar Sinha, Indian Ambassador to Kabul signed on behalf of the Government of India.
Since 2002, the Government of India has committed USD 2 billion dollars to the socio-economic rebuilding of the Afghan state and society in accordance with the development priorities of the Government and the people of Afghanistan. As part of India's bilateral and demand-driven development partnership with Afghanistan, the Small Development Projects (SDP) scheme was launched in 2006 to address the socio-economic and development needs of rural communities in Afghanistan. The Ministry of Economy, Government of Afghanistan was designated as the coordinating body for the scheme on the Afghan side.
Phases I and II of the SDP scheme designed for border districts of Afghanistan had an outlay of USD 20 million. In November 2012, the Government of India and the Government of the Islamic Republic of Afghanistan signed an MoU earmarking USD 100 million for Phase III of the SDP scheme extending project assistance spread across all 34 provinces of Afghanistan. The projects are to be identified by Provincial authorities, mainly the Governor of the respective province, and the project proposal is prepared/fine-tuned by the relevant line Ministry.
Today, 5 MoUs for the projects under SDP Phase I, II and II program related to construction of a water supply pipe scheme at Kohak village of Argandhab district; a water reservoir at Panjwai District of Kandahar province; a protection wall at Ghost district; a 150m hanging bridge at Kota Naran; a Naharshahi canal at Behsood Dist in Nangarhar province were signed.
The approval of these 5 projects and today's signing ceremony reflects India's clear and abiding commitment to assisting Afghanistan on its road to recovery by working closely with the Afghan Government and its rural communities. As a predominantly rural developing country ourselves, India is acutely aware of the formidable challenges faced by rural communities in Afghanistan who lack optimum access to basic services and infrastructure. The Embassy hopes that these projects will contribute to the strengthening of communities impacted by them.
10 January, 2015
---
---
Related Articles
Kabul Bank officials reported that USD 186mn of loans has been returned to Kabul Bank in the form of cash
The Wolesi Jirga, Afghanistan's lower house of the Parliament, gave their approval on the salary and expenses amount of President
As per the decision of the Cabinet on privatizing Kabul Bank, Afghanistan's central bank in collaboration with the Ministry of