India grants $ 1mn to Habibia High School in Kabul over a period of 10 years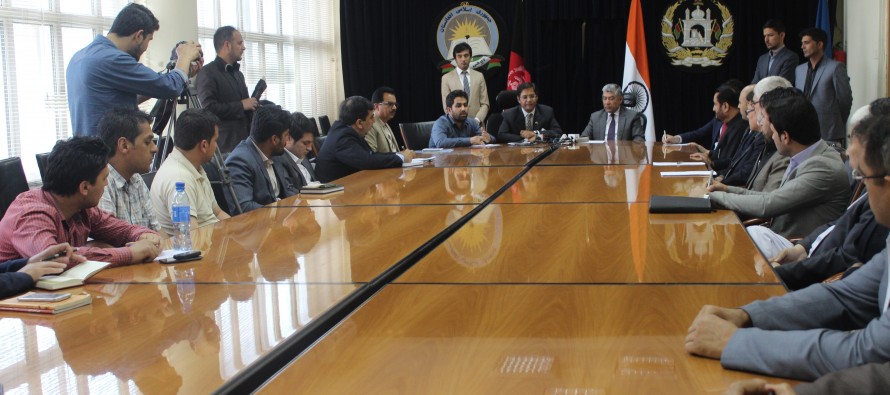 The Government of India has decided to grant USD 1 million to Habibia High School over a period of 10 years.
The funds will be broadly utilized for replacement of electricity transformers and related works, immediate civil repairs, modernization program and annual routine maintenance, according to a statement from the Indian Embassy in Kabul.
To administer this assistance efficiently and in a transparent manner, a Memorandum of Understand was signed on 18 May 2016 between Embassy of India, Kabul, Ministry of Education, GoA, and Habibia High School.  The MoU was signed by Manpreet Vohra, Ambassador of India, Assadullah Hanif Balkhi, Minister of Education and Sayed Shah Lala Bakawly, Principal of Habibia School.
Under this assistance, electrical works including replacement of two transformers have already commenced and civil works are expected to commence soon.   These initial works of immediate nature will cost approx. USD 150,000.  During the subsequent 09 (nine) years, an amount of USD 60,000 would be released each year to Habibia High School for annual routine maintenance.  The balance amount of USD 310,000 will be utilized for modernization program, teachers' training, upgrading School labs and equipment.
Habibia High School, one of the largest and most reputed schools in Afghanistan, was established in 1904 by King Habibullah.  An Indian, Dr. Abdul Ghani, was the school's first Principal. Many prominent Afghan personalities have graduated from the school including President Dr. Ashraf Ghani and former President Hamid Karzai.  The School was renovated with the assistance of Government of India during December 2003 – March 2006.  The renovated school building was inaugurated jointly by Hamid Karzai and Dr. PM Manmohan Singh, Prime Minister of India on August 28, 2005.  Since then, India has been assisting Habibia School by way of repair and maintenance, upgrading of labs, training of teachers, etc.
"India and its people stand committed to the development of education sector in Afghanistan and assist Afghanistan in rebuilding and modernizing its educational system and institutions," says the statement.
---
---
Related Articles
The Afghan Lower House approved the draft laws on Anti-Money Laundering and Financing Terrorism Prevention Laws on Wednesday. Consisting of
Takhar Provincial Governor's Office (PGO) formally opened a new additional administrative building in the capital Taloqan. The new additional administrative
Etisalat, Afghanistan's fastest growing Telecommunication Company and the first to offer 3G services, has launched 3.75G services in 11 provinces