India nods to revised cost of $268mn for Salma Dam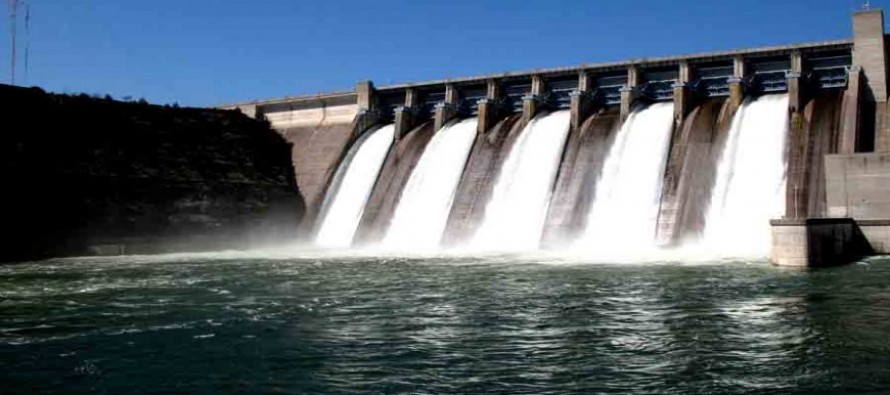 The Indian government has agreed to invest more in the Salma Dam project with approving cost revision from USD 200mn estimated in 2006 to viagra in usa USD 268mn.
This comes days before Prime Minister Narendra Modi visits Afghanistan.
Executed by M/S. WAPCOS, a central public sector unit the cialis generic sale Indian Ministry of Water Resources, the project is scheduled to be completed by June, 2016.
"The availability of power and water through the project upon its successful completion will lead to the overall economic development of the western region of Afghanistan and generate goodwill viagra canadian pharmacy dosage for India in Afghanistan. The completion of this project will address the energy requirements and irrigation needs of western Afghanistan," an official release said.
Foreign exchange rate variation between Indian Rupee and US dollar, increase in consultancy charges due to extended period of project completion and training of Afghan personnel are cited as the main reasons behind the revision of the figures.
In 2006, India committed to funding the completion of the Salma Dam at an estimated cost of $200 million. In January 2013, the Indian Cabinet approved revised cost for the completion of the project and declared it would be completed in December 2014, or 2 years behind the previous schedule. Time and cost overrun have escalated the project cost.
Located in western Herat province, the dam is expected to produce 28MW of electricity until spring of 2016.
The Salma Dam is one of the two big projects India undertook in Afghanistan, the other being the Parliament building. The dam's completion failed in 2010 due to security issues and logistical constraints.
The dam will meet energy and irrigation requirement of Western Afghanistan, with a capacity of producing 42Mw of power and irrigating 80,000 hectares of land.
The project includes construction of 107.5 m high and 550 m long rock fill dam and other typical components of any hydroelectric power project such as spillway, powerhouse, switchyard, and transmission line.
The Government of Afghanistan has renamed the Salma Dam as "Afghan-India friendship dam" to honor the contribution India has had in reconstruction of this major dam.
---
---
Related Articles
A US$100 million Grant, to finance the Afghanistan System Enhancement for Health Action in Transition (SEHAT) Program, was signed today
Japan has promised to purchase USD 30mn worth of equipments needed for road maintenance projects in Afghanistan's natural disaster prone
Daily-waged orkers in Mazar-e-Sharif are having a hard time to find jobs in the city in northern Balkh province and