India plays an important role in Afghanistan, says General Joseph Dunford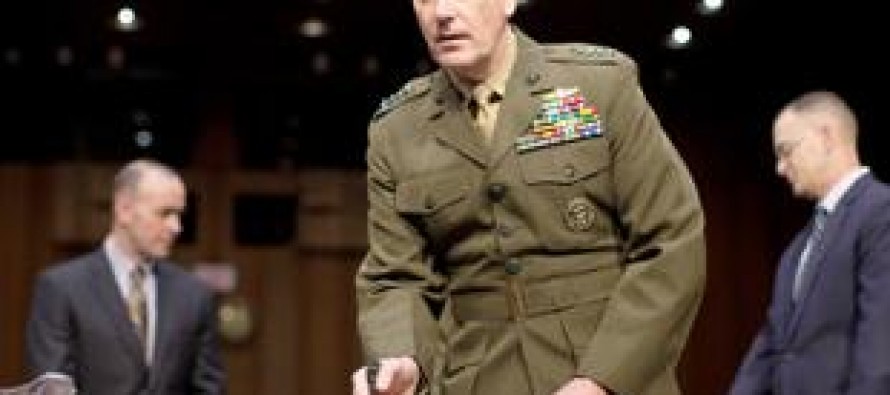 India can play a crucial role in Afghanistan both diplomatically and economically, said the commander of the US-Nato forces in Kabul.
"I think India's role in Afghanistan is critical. India is a very close partner to Afghanistan, and from an economic perspective and from a trade perspective, probably their most important partner in the region right now,"  India Times quotes General Joseph Dunford.
According to Dunford, India has a very close relationship with the Afghans and even with the Afghans security forces.
"They have assisted in the sense of providing some nonlethal support, helicopters and parts, and some training that will help our efforts to grow Afghan security forces. So I think India is a very important partner in that regard," Dunford said.
---
Related Articles
Seventy members of the Lower House of the Parliament or the Wlesi Jirga signed papers on Saturday for summoning nearly
With a cost of 23,376,303 AFN, 28 projects of the National Solidarity Program of the Ministry of Rural Rehabilitation and
After several weeks, Afghani picks up value against the dollar. According to the moneyexchangers in Sarai Shahzada, 1 USD was