India remains committed to Afghanistan's reconstruction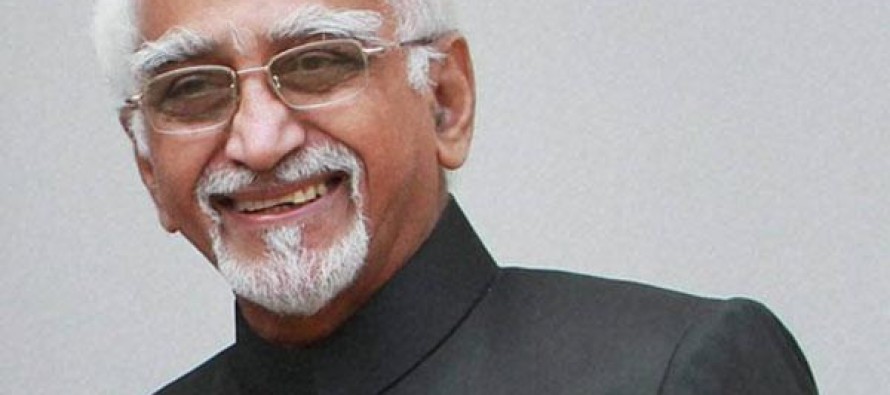 India's Vice President Hamid Ansari after attending the inauguration ceremony for the new government held separate meetings with President Dr. Ashraf Ghani and CEO Dr. Abdullah Abdullah.
Ansari in his meetings reiterated India's continued commitment to Afghanistan's reconstruction which includes developmental assistance in infrastructure building, investment in educational opportunities for Afghans and capacity building programmes for various ministries and Afghan institutions.
Vice President emphasized that the relationship between the people of two countries transcends relations between two governments and that is why it is immune to change of governments in India or Afghanistan.
The new Afghan leadership thanked India for its selfless support in the past and hoped for its continuation to make Afghanistan a prosperous country including through investments from India. The discussions also featured the issues like mapping of Human Resources for Afghanistan, support for Border Management, closer and seamless market to market ties and common threats posed to both countries. The leadership from both countries agreed that India and Afghanistan share a common future and can play a vital role in shaping the destiny of this part of the world.
---
---
Related Articles
Baghlan fruits have lost their values in the market, as distance from the market and damaged roads have affected the
Leaders from the Government of the Islamic Republic of Afghanistan opened a school in Talukan village with a ribbon cutting
The tender for the renovation of Afghanistan's major south-north route, the Salang Tunnel, is awarded to an Afghan company. The