India responds to the ongoing Afghan-Pak transit issues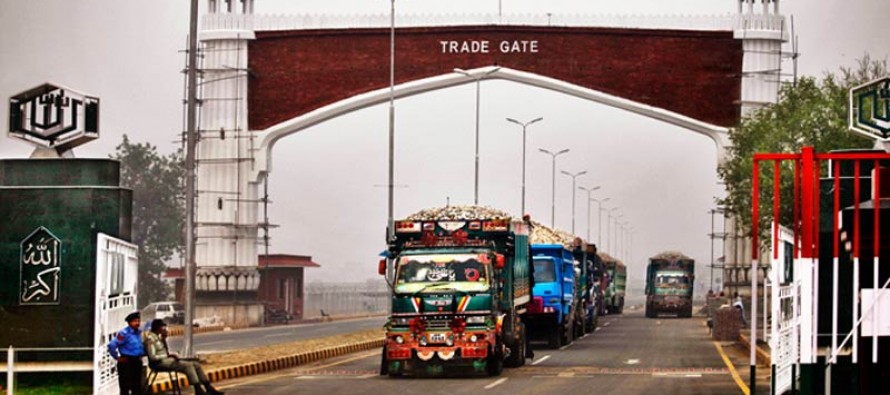 India offers to allow Afghan trucks (carrying their export products) to directly unload at its Integrated Check Post in Attari.
This comes as Afghan traders are faced with ongoing transit issues with Pakistan and both nations are negotiating better implementation of the Afghanistan Pakistan Transit Trade Agreement.
Afghan trucks are not being allowed up to Integrated Check Post, Attari in India, which has resulted in the outrage of Afghan traders and private sector officials.
According to a press release from the Indian Embassy in Kabul, such a restriction would severely curtail Afghanistan's access to the Indian market.  It may be mentioned that India provides duty free access to the Indian market for all Afghanistan's export products under the Agreement of South Asia Free Trade Area (SAFTA).
In a bid to give a fillip to Afghanistan's exports to India and to reduce the transaction costs for Afghan exporters, India allows Afghan trucks to directly unload in Attari.
"We hope that this offer will overcome the limitation currently being faced by Afghanistan and also contribute to greater regional integration which is an objective pursued by all members of SAARC," states the press release.
Attari is a village of Amritsar District in the Punjab state of India, 3 km. from the Indo-Pakistani border at Wagah.
---
---
Related Articles
A delegation of AIIB led by Sir Danny Alexander, Vice President & Corporate Secretary visited the SAARC Development Fund Secretariat
On December 6-10, 2016, the United States Agency for International Development (USAID), in partnership with Afghanistan's Ministry of Commerce and
The United Arab Emirates has opened a 370km pipeline which bypasses the Strait of Hormuz, carrying oil from UAE's western