India to establish a carpet weaving industry in Jawzjan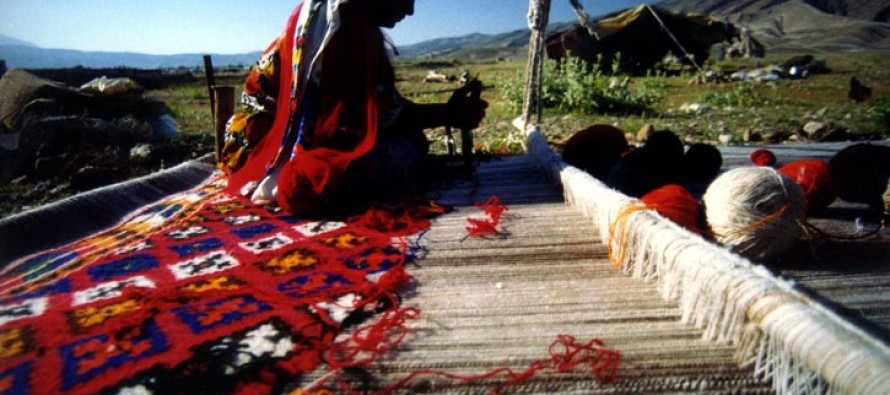 A carpet-weaving center is soon going to established in northern Jawzjan province with financial support from the Indian government.
This comes as the province has faced a 50% slump in its carpet sales and carpet weavers have complained about the carpet industry being on the verge of collapse.
According to local officials, 20% of Jawzjan residents are employed in the carpet industry.
Afghanistan exported 2mn square meters of carpet annually until 2012; the figure has declined to 200,000 square meters now.
Carpet weavers and businessmen have urged the government to address the issue immediately before Afghan carpet vanishes from the international market.
Hand-woven carpets—as the largest legal export—are a key component of the Afghan economy.
There are more than one million people employed by the industry, the second largest employer in the country behind agriculture.
One in eight families work directly or indirectly in the supply chain of this industry and derive their economic security from hand-woven carpets. From its origins five centuries ago, this product has proven to be a lasting offering to the global market.
In order to maximize the Afghan market-share, industry leaders created the Afghan Carpet Organization for Excellence (ACOFE). The organization provides marketing support, business training, improved buying power, and information on trends in global carpet markets.
A unique characteristic of the industry is that it employs predominantly women as weavers in rural areas. This population has shown a proven trend toward the reinvestment of income into the education and welfare of their families that helps support long-term growth across the economy.
Unlike other commodity markets without distinct quality differentiators, such as agriculture, the carpet industry is able to target high-end and highly discriminating consumers seeking intricate designs. The reputation of Afghanistan as the premier hand-woven carpet producer provides a unique opening to further expand in the global marketplace.
For more information on the hand-woven carpet sector in Afghanistan visit:
http://nhabibyar.wix.com/epaa#!attorneys/galleryPage
---
---
Related Articles
The Afghan Finance Ministry has hiked imports on E-80 Petrol and L-05 Diesel Oil in an attempt to tackle the
Pajhwok Afghan News Weekly Price Report-The price of one gram of gold jumped by 50 afghanis in Kabul during the
Six sub-projects of the National Solidarity Program (NSP) of the Ministry of Rural Rehabilitation and Development (MRRD) were recently completed