Indian cabinet approves a revised cost of $142.25m in connection with Afghan Parliament building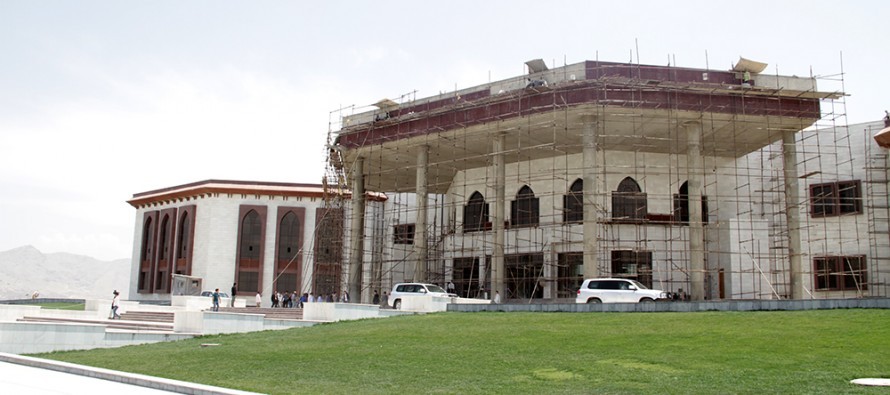 The Indian cabinet, chaired by the Prime buy fast propecia Minister Shri Narendra Modi, gave its ex-post facto approval for completing of the Afghan Parliament building in Kabul at a revised project cost of Rs. 969 crore which is equivalent to USD 142.25mn.
The construction of Afghan Parliament Building has been completed in December, 2015 under India-Afghanistan development cooperation and minor touch-up works, including parts of sound system and furniture are now being undertaken. The Parliament building will be handed over the Afghan authorities buy cialis from canada by 31st March, 2016.
The project was inaugurated and dedicated jointly by Prime Minister of India and President of Magnificent product. Very much helped my husband. Canadian pharmacy cialis pfizer: generic drugs are required to have the same active ingredient, strength, dosage form, and route of administration as the brand name product. Afghanistan on 25th December 2015. Addressing the Members of Meshrano Jirga (Upper House) and Wolesi Jirga (House of the People) on the occasion in the newly inaugurated premises, the Prime Minister complimented the people of Afghanistan and their elected representatives on consolidation of democracy in the country.
The edifice is being built by India as a gift to the Afghan people propecia best price uk aspiring to move towards a peaceful democracy.
Marbles from Chesht-e-Sharif district have been used for the floor works of the new parliament building. A big administration building, a mosque that could house 400 prayers, a modern library, VIP guesthouse and 350 apartments for the lawmakers have also been considered in the new parliament building.
The new building also consists of 20 lifts, 15 stairs and toilets for men and women in 35 locations.
Built on 40.6 hectares of land, the new parliament building is five times bigger than the current parliament building.
Work on the edifice began in 2009 and was expected to be completed in 36 months; however, due to security situation and delay in availability of construction materials the building was not completed in time.
Apart from the Parliament, India has also undertaken the construction work of the Salma dam project in western Herat province.
---
---
Related Articles
The Countrywide Investment-CWI Summit in Delhi from January 15-January 16 brought together important figures from the government and the private
President Mohammad Ashraf Ghani will attend the upcoming 18th Shanghai Cooperation Organization (SCO) Summit in Qin`gdao in China on June
Second Vice-President Mohammad Karim Khalili and Public Works Minister Najibullah Awjan attended the inaugural ceremony for the new asphalted road