Indian company wins tender for CASA-1000 project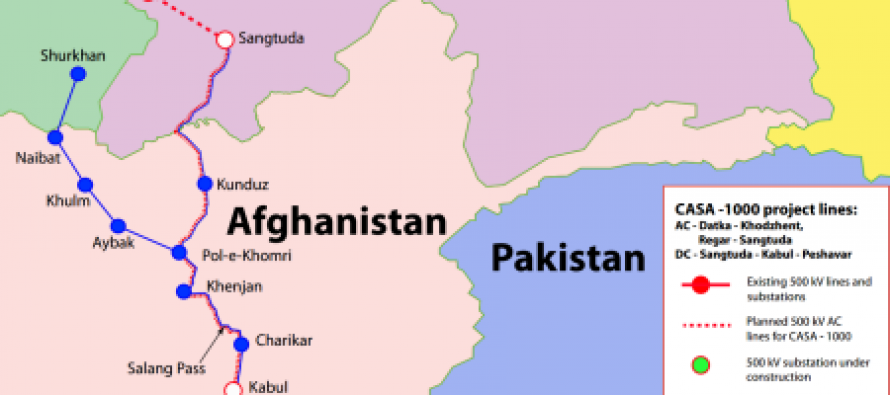 The Afghan Ministry of Energy and Water (MEW) announced on Thursday that an Indian company has won the tender for the CASA-1000 power project which is expected to kick off soon.
According to the officials, the Afghan government has outlined a comprehensive program for the implementation of the project and has managed to get discounts from the selected company.
"During the negotiation process of the tender, we managed to get discounts to which the World Bank has agreed as well. We expect the final agreement to be signed soon," said deputy MEW minister Abdul Basir Azimi.
The Kyrgyz Republic, Tajikistan, Pakistan, and Afghanistan have put an important framework in place for making CASA-1000 a reality—the Inter-Governmental Council. In addition to the commitment of these four countries, CASA-1000 has the support of the World Bank Group, Islamic Development Bank, United States Agency for International Development (USAID), US State Department, United Kingdom Department for International Development (DFID), Australian Agency for International Development (AusAID), and other donor communities.
The project includes:
500 kV AC line from Datka (in the Kyrgyz Republic) to Sugd-500 (477 kilometers away, in Tajikistan)
• 1300 megawatt AC-DC Convertor Station at Sangtuda (Tajikistan)
• 750 kilometer High Voltage DC line from Sangtuda (Tajikistan) to Nowshera (Pakistan)
• 1300 megawatt DC-AC Convertor Station at Nowshera
---
---
Related Articles
The Afghan Ministry of Commerce and Industry said in a statement on Wednesday that China's shipment of goods arrived in
Head of the Kabul Bank Receivership Department, Hameedullah Mohebbi, said Abdul Ghafar Dawi, ower of the Dawi Oil Corp, has
The Afghanistan Chamber of Commerce and Industry (ACCI) have said trade deals between Afghanistan and Pakistan are reduced by 50%