Indian Foreign Secretary visits Afghanistan to further enhance relationship between the two countries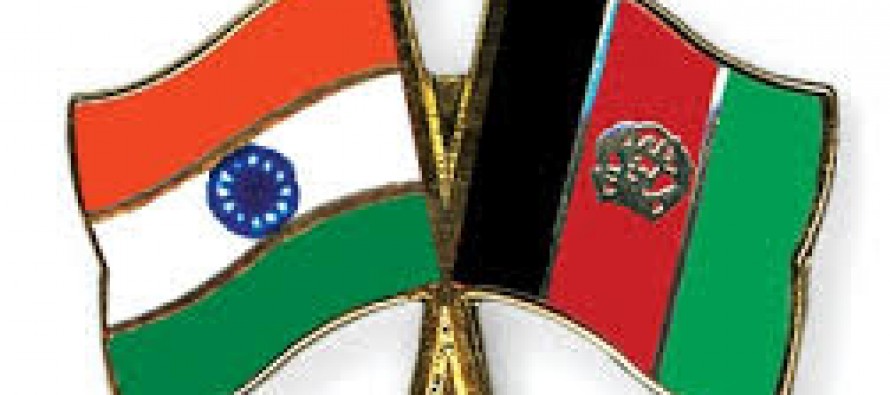 In a meeting with Afghan President Ashraf Ghani in Kabul ,Indian Foreign Secretary Subhramanyam Jaishankar (S. Jaishankar) talked about a variety of issues concerning the relationship between India and Afghanistan, stating that India has helped Afghanistan develop its human capacity over the past decade and will continue to do so in the future. He also added that India would like to help Afghanistan with its mining sector.
Mr. Jaishankar was also quick to offer his and the Indian Prime Minister's condolences  on the lives lost caused by the avalanches over the past few weeks and stated that India is ready to help Afghanistan overcome the consequences of this disaster.
Thanking the Secretary and the Indian Prime Minister for their condolences, President Ghani stressed that India is of priority for Afghanistan as a friend and noted that Indo-Afghan strategic partnerships would be enhanced. Acknowledging that Asia is in a state of transformation and that India plays a crucial  role in its economic development, the President said Afghanistan will be seeking India's public and private investments in various sectors in the country.
On behalf the Indian Prime Minister, Secretary Jaishanker extended an invitation to President Ghani to visit India and talk further about the growing relationship between the two countries
---
Related Articles
An exhibition of Afghan arts, paintings, calligraphy, books and handicrafts was held in Bagh-e-Babur of Kabul city on Tuesday by the
A new two-story building with 10 rooms would be constructed for the Da Afghanistan Bank (DAB), Afghanistan's central bank, in
Canadian company Blackberry has announced it is planning to cut 4,5000 jobs amid second-quarter earnings plunge. The smartphone maker has