"Individuals behind Kabul Bank's collapse must be investigated"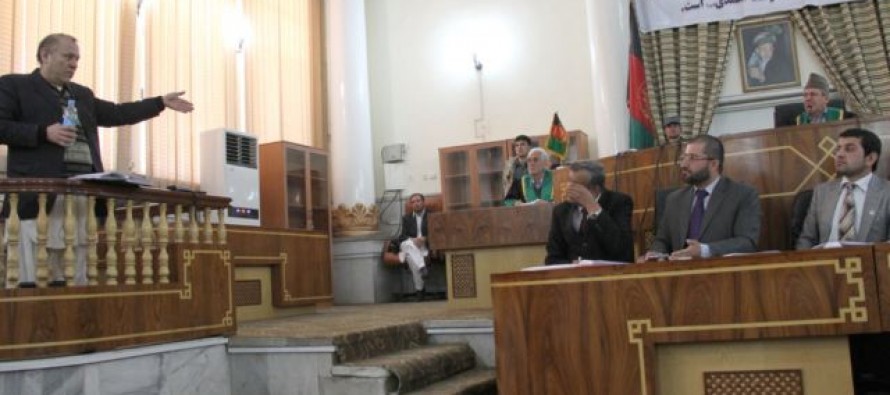 The Independent Joint Anti-Corruption Monitoring and Evaluation Committee criticized the special tribunal's verdict handed down to the defendants of the Kabul Bank crisis.
The special tribunal sentenced the two former executives of Kabul Bank to five years in prison and 19 other defendants to up to four years of imprisonment.
Chairman of the Committee Drago Kos said the court has not made the right decision.
"The court has sentenced imprisonment punishment to two defendants. This way they will never be able to recover a dollar of the loans," said Mr. Kos.
The MEC said they had failed to consider much of the complex financial evidence at the heart of the case.
Mahmood Karzai, President Hamid Karzai's brother, and Hussain Fahim, Second Vice President's Marshall Qasim Fahim, were alleged to have been behind the collapse of the bank, but the police never investigated allegations against them.
"Almost a billion dollars disappeared from Kabul Bank," said Mr. Kos "This was an organized criminal group who intentionally stole money."
"Kabul Bank represents much of what is wrong in Afghanistan and its fight against corruption."
Kabul Bank was on the verge of its collapse when it was seized by the government.
About USD 900mn were embezzled from the Bank through fraudulent loans given to fake companies and lenders who transferred the money abroad.
---
---
Related Articles
Office of Agriculture, Irrigation and Livestock in Balkh have reported about significant increase in the production of sesame and linseed
The U.S. Secretary State, John Kerry, in his budgetary proposals to the congress on Tuesday announced that USD 2.5bn would
Afghan Ministry of Economy is optimistic about the new economic policy that is expected to bring visible changes to the