Infrastructure projects completed in Kunar Province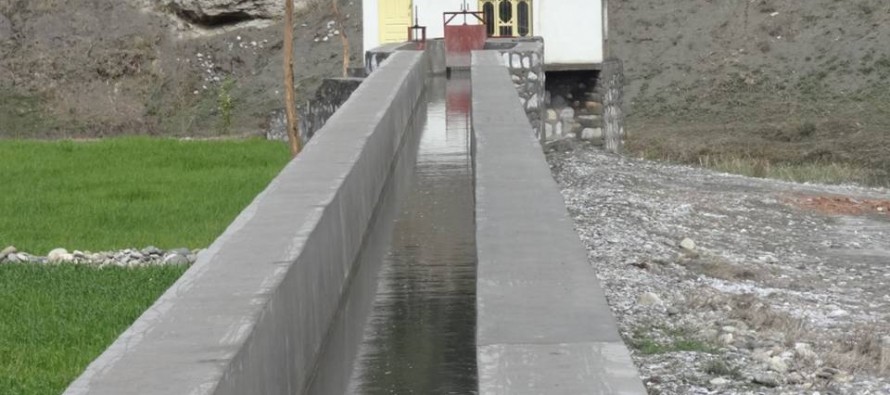 23 infrastructure projects have been completed in Kunar Province. Funded by the National Solidarity Program of the Ministry of Rural Rehabilitation and Development (MRRD) with ten percent contribution of the community, the project was completed at a cost of AFN 43,562,826 ($759,993). The districts this project covers include Chapa, Dara, Norgay, Narang and Sarkani.
According to the NSP Provincial Manager of Kunar, these welfare projects include the construction of a 300-meter irrigation canal, a micro hydro power station capable of generating 8 KW energy, retaining walls 2,834 meters in length, a 4,000-meter rural road, culverts, a 155-meter water-intake, 5,499-meter sidewalk 82 lavatories, a 7,740-meter water supply network and  29  wells. 3,930 families have gained access to basic human needs because of these projects.
The National Solidarity Program has so far spent AFN 1,928,860,014 ($33, 650,732) in implementing 2,038 projects in various sectors such as, water and sanitation, transportation, irrigation, power, livelihoods, education, etc.
---
---
Related Articles
Dr Susan Nicholson: Organizational psychologist and partner at Mentors Psychology has -researched the ten things boss hate about employees: 1.
The assistance was handed over to Afghan State Minister for Disaster Management Ghulam Bahaudin Jailani by Chinese Ambassador to Afghanistan
Despite the tremendous achievements of Afghanistan's national football team, the Ministry of Finance has slashed the budget for the Afghan