International community must stay committed to Afghan support-UN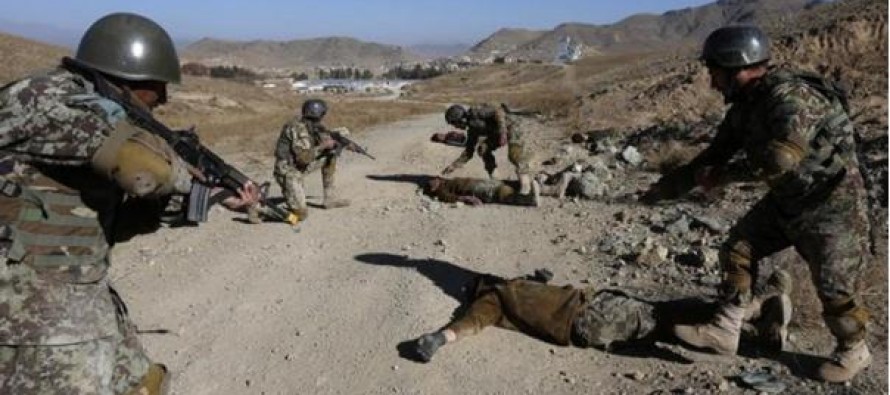 The international community must remain committed to supporting Afghanistan's development under new President Ashraf Ghani, United Nations discount cialis and viagra Assistant Secretary General Haoliang Xu said.
More than two months after Ghani was sworn in, following an election dispute that ended in a power-sharing deal, he has yet to appoint a cabinet. The delay threatens to dent donors' confidence just as the country is appealing for more funds to narrow a budget deficit.
Afghanistan depends on foreign assistance for two-thirds of its $7.6 billion budget. It is having trouble meeting its own share of the budget walmart levitra because political uncertainty has dented business and tax revenues.
Speaking to Reuters ahead of a London Conference on Afghanistan on Thursday at which the Afghan government will set out an ambitious reform plan, Xu said Afghanistan would rely on international support for many years to come.
"What the international community should do is try to help provide the enabling environment so everybody can focus on development," said Xu, who oversees the United Nations Development Programme's operations in Asia and the Pacific, including Afghanistan.
"We want everybody who is part of this effort to be committed, that is really key … Afghans will continue to rely on external support both in security and non security areas and Afghanistan cannot afford to lose the confidence of the international community in order to provide that critically needed support."
Ghani and his former rival, Abdullah Abdullah, hope to use Thursday's conference to re-engage an international community that has grown weary of Afghanistan as NATO reduced troop levels and buy generic levitra crises flared elsewhere. Security is worsening, cash is short and time is of the essence.
Xu said while more needed to be done to boost investment in the economy, government and international support for private-sector led job creation and growth must be balanced with the need to ensure the poor and marginalised are not losing out.
"Issues like health, education, support to rural development, need to be safeguarded. People need to feel the benefits of the peaceful transition, they need to feel the benefits of the new government," he said. "Social service is not only a safety net, it is also a factor for stability."
(Reporting by Kylie MacLellan,Editing by Tim Pearce)
---
---
Related Articles
Farmers in Helmand turned to cultivation of basil this year and have witnessed a heavy production of the crop. Once
The second day of the prosecution on the fall of Kabul Bank was launched on Saturday. Twenty-two people have been
The Afghan government and the World Bank signed a Memorandum of Understanding (MoU) for a new aid package worth USD