International conference on strengthening trade between Central Asia and Afghanistan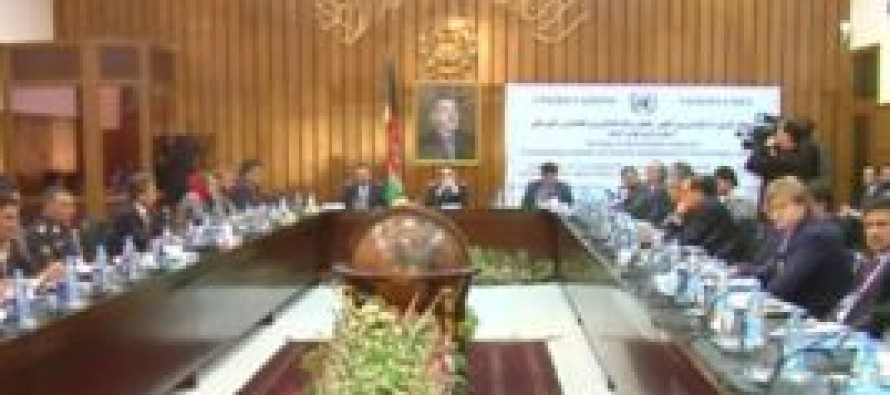 An international conference aimed at strengthening trade between central Asian countries and Afghanistan was held in Balkh, Mazar-e-Sharif.
More than 70 economic and business experts and representatives from the United Nations Economic and Social Commission attended the conference.
Behzad Rahmatov, Director of the Economic and Social Commission, said the conference was organized by the Commission and was aimed at boosting trade between Afghanistan and Central Asia and to identify economic challenges between Afghanistan and central Asian countries.
"Balkh offers suitable conditions for investment and efforts are being made in this city to glorify trade between Afghanistan and Central Asia by establishing a joint trade center."
Meanwhile, Balkh's Governor Ata Mohammad Noor also urged for instituting a joint trade center.
"There is more potential for economic activities in Balkh, given the presence of a standard airport, railway and satisfactory security," said the governor.
More information on the trade challenges will be made available at the end of the two-day conference.
In the meantime, Mr. Rahmatov said the Commission is working to create a joint business in Balkh.
---
---
Related Articles
New Kabul City Development Project officials announced Saturday that construction work on the New Kabul project would be inaugurated soon
More than 70% of factories in Balkh are facing recession, with businesses remaining stagnant. Industrialist Union officials in Balkh have
Pakistan has made USD 1 billion in contribution to Afghanistan's development, said Pakistan's Ambassador to China Masood Khalid in an