Internship program for young women starts in Takhar province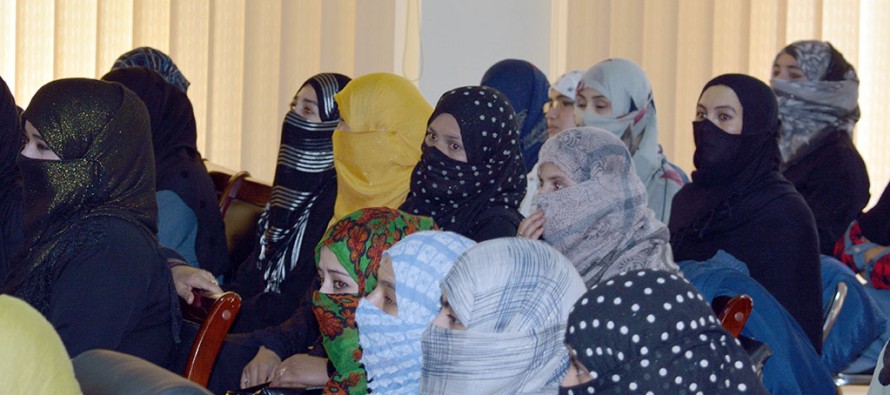 An internship program for young educated women in the civil service of Takhar province was officially started today.
The program is based on a similar activity that took place in Badakhshan last year which enabled a majority of the participants to find a job after the internship. High-ranking provincial officials, the German Development Commissioner Dr Frank Pohl, media organizations and the interns attended the opening ceremony.
Women are still facing challenges when it comes to education and work. However, an increasing number of working women would not only increase the household income, but also enhance the development of the country. Thus, in order to create additional job opportunities, the Independent Administrative Reform and Civil Service Commission (IARCSC) Takhar developed a paid internship program for 50 young women holding a university degree.
The program is funded by the German government via the Regional Capacity Development (RCD) program to promote good governance in Afghanistan.
One of the interns, Ms Madina, expressed her hope that this program will help her to overcome the challenges she and her female friends are still facing.
Another intern, Ms Geeta, said: "I think it's great that the government pays attention to the needs of women. So far, mostly men have had a role in developing our country. Maybe the other half of the Afghan society, women, will now be able to support the progress of our country, too."
The internship will last nine months. It consists of six months basic training combined with part-time practical work in 20 line departments and three months full-time practical work. The basic training includes lessons on topics such as management and leadership, procurement, financial management as well as the management of human resources.
The combination of theoretical lessons and practical work will ensure that the interns will be able to positively influence the work of the province's civil service institutions, once they are permanently hired.
All 50 interns were selected after successfully completing a written test under the direct supervision of government officials and local media.
As part of Germany's cooperation with Afghanistan, the RCD, which is financed by the German Federal Ministry for Economic Cooperation and Development (BMZ), is implemented by Deutsche Gesellschaft für Internationale Zusammenarbeit (GIZ) GmbH. In six provinces in northern Afghanistan, RCD supports its partners' development priorities in the provinces and districts, while at the same time providing training and coaching programs for civil servants. With its broad range of activities, the RCD aims at increasing Afghan ownership of the development process, strengthening state institutions and promoting transparency and inclusiveness.
---
---
Related Articles
By Najibullah Arshad It is invisible always and in everywhere not only in Afghanistan. Privatization and" Free Market" do not
By Shahla Murtazaei-Tolo News Saffron exports in the first nine months of 2012 increased by around 14% compared to the
The world development report 2013: JOBS  stresses the role of a strong private sector led growth in creating jobs and