Investment opportunities in Ghazni are not used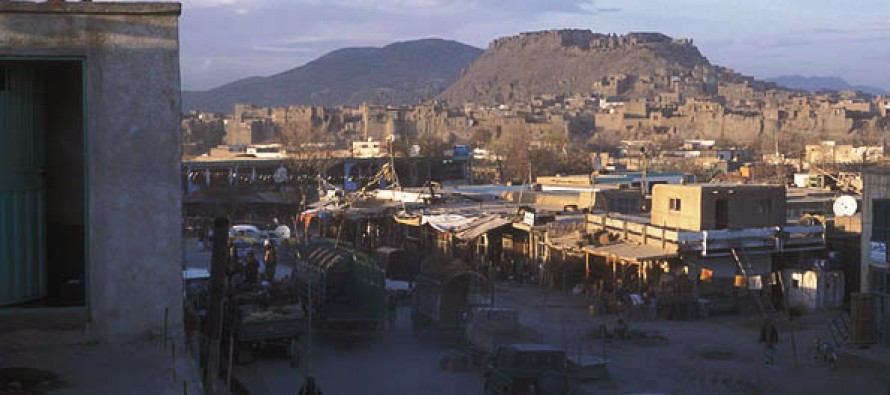 Lack of security and government's support for the private sector in Ghazni are cited as the hindrances that prevent the growth of investment and trade in the province.
Director of Chamber of Commerce and Industries in Ghazni Abdul Mateen Qalandari termed Ghazni's title as the center for Islamic culture and civilization important for the province's economic growth and said that this investment opportunity has not been fully used.
"Ghazni's role as the center for Islamic culture and civilization has a great impact on the economy of the province. However, this opportunity has not been efficiently used to bring changes to the economy," said Mr. Qalandari at a coordination meeting between the media and the private sector.
According to him, traders have not invested sufficiently in the province due to lack of security, particularly on the Kabul-Ghazni highway in the surrounding areas of Wardak. Since Ghazni lacks an airport, transportation has to take place via this highway.
He further added that the lack of support from the government also plays a part in the lack of interest of traders to invest in the province.
Meanwhile, local officials commended the security situation in the province.
"Security in Ghazni is relatively better and security issues are not that excessive to prevent investment," said Mosa Khan Akbarzada, Governor of Ghazni.
Mr. Akbarzada regarded the role of the private sector important for the reconstruction of Ghazni and called on traders to participate in the reconstruction process.
According to Ghazni's Chamber of Commerce and Industries officials, the Chamber was initiated in the province 55 years ago. However, due to lack of coordination and cooperation among the traders, the Chamber has not had major achievements. The first elections to elect the Board of Directors and President of the Chamber was held last year in Ghazni.
---
---
Related Articles
US giant automobile company Chevrolet has invested USD 50mn into expanding its presence in the automotive markets of Kabul and
Faizabad, Badakhshan's Provincial Governor's Office (PGO) presented its risk mapping for natural disasters in all of the province's 28 districts.
Sixteen of Afghanistan's top carpet and rug traders showcased their finest samples and signed a number of major deals with