Investment Promotion Conference on PPP in the Hospital Sector Held in Kabul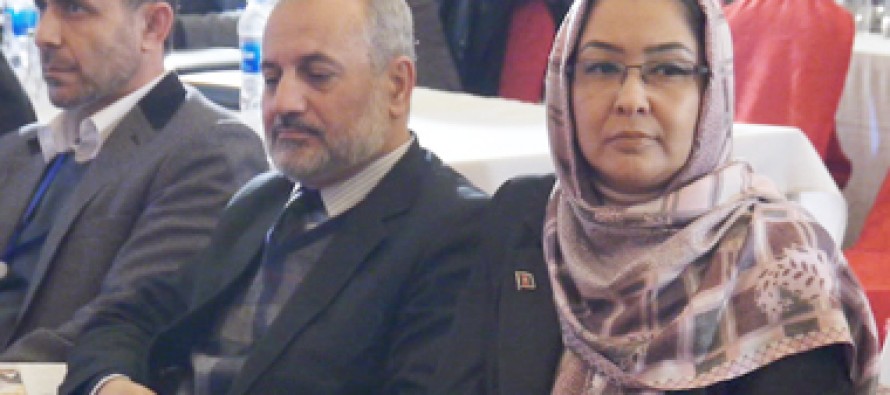 Afghan Ministry of Public Health (MoPH) in association with Afghanistan Investment Support Agency (AISA) and Afghanistan Chamber of Commerce and Industries (ACCI) held an investment promotion conference on the Public-Private Partnership (PPP) in the hospital sector here in Kabul on Sunday.
The conference was attended by national and international private investors, bankers and representatives from the donor community.
Speaking on the occasion, Minister of Public Health Dr. Suraya Dalil said the one day conference aimed to show the political support of Afghan government towards PPP projects in the country and it introduced the opportunities for investment in Afghanistan's hospital sector.
"Following the significant progress that Afghan government has made in increasing the access to primary health care in the last decade and now it is the time to focus further on improvement of secondary and tertiary healthcare in the country," said the Minister.
Dr. Dalil continued that in accordance with the national health accounts, Afghans spend millions of dollars on secondary and tertiary healthcare every. The proportion of out of pocket expenditure on health care is high in Afghanistan by 73 percent.
She further said that in order to address the very high demand for secondary and tertiary healthcare within the country, the MoPH have envisaged hospitals of Jamhuriat, Sheikh Zayed and Jinnah for the public-private partnership program.
Meanwhile Qurban Ali Haqjo, Head of Afghanistan Chamber of Commerce and Industries (ACCI) spoke on the role of the private sector in economic development of Afghanistan and Mohammad Ibrahim Shams, deputy director of Afghanistan Investment Support Agency (AISA) talked on investment opportunities in Afghanistan and its relevance to hospital PPPs.
---
---
Related Articles
A fire blaze reportedly caused by an electric short circuit broke out in a market in Kabul city in Qawa-e-Markaz
161 civil servants, including 30 women, from more than 37 public and local government institutions successfully completed six months of
The Etisalat Telecommunication Company has jointly initiated a satellite internet service with the Parand internet firm, who signed the agreement