Investments worth millions of dollars to take place in Afghanistan's first agro-economic zone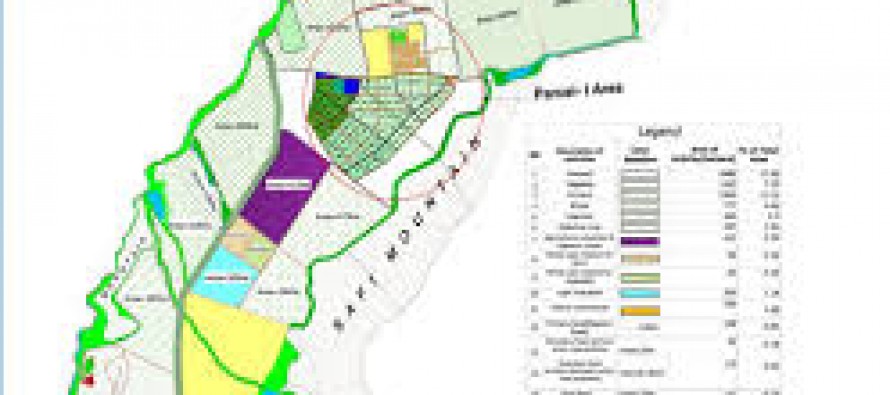 In a bid to improve Afghanistan's agricultural sector, a private sector investment of more than USD 500mn would take place in Barikab area of Parwan province, which is selected as the first ever agricultural economic zone of Afghanistan.
The project would be run as pilot project initially to assess marketability of products before investing ina large scale. It would include growing fruits and vegetables and establishing an animal husbandy and honeybee-keeping on more than 18 acres of land.
Generating job opportunities to thousands of Afghans, the project is part of the Dehsabz-Barikab City Development Authority (DCDA), an authorized executive body of the Kabul New City.
A multi-phased "mega-project," Kabul New City is the first of its kind of development in Afghanistan. It was conceptualized to address the severe housing shortage as well as lack of employment facing the ever-increasing population of Afghanistan's capital city, Kabul. With a long term promise of 500,000 housing units for an eventual population of 3 million, plus the creation of an estimated 500,000 jobs, Kabul New City is set to stimulate the country's economy in ways not imaginable just a year ago.
Executive Director of New Kabul City Eng. Ghulam Sakhi Hasanzada hailed the project as a good stride towards developments of Afghanistan's agricultural sector, as it would enable to produce quality goods that would be exported to various international markets such as South Asia, Middle East and Central Asia.
 He further highlighted the socio economic impacts associated with development of Barikab Agricultural Economic Zone and added that implementation of this project will enable private sector to flourish their role in the economic growth of the country alongside the government in a transparent way and to generate enormous employment opportunities to thousands of skilled and unskilled labor force in the country.
Hasanzada also added that the project would increase Afghanistan's agricultural export by 40%.
---
---
Related Articles
The transport department of northern Kunduz province has collected 11.8mn Afn in revenue this year which surpasses last year's revenue
Farmers in Ghazni have demanded training in saffron cultivation after obtaining positive results from last year's pilot projects. The farmers
The Department of Urban Development (DoUD) inaugurated the new administrative building in Badakhshan's capital Feyzabad on Sunday. The new building