Iran allows only two Afghan companies to import oil to Afghanistan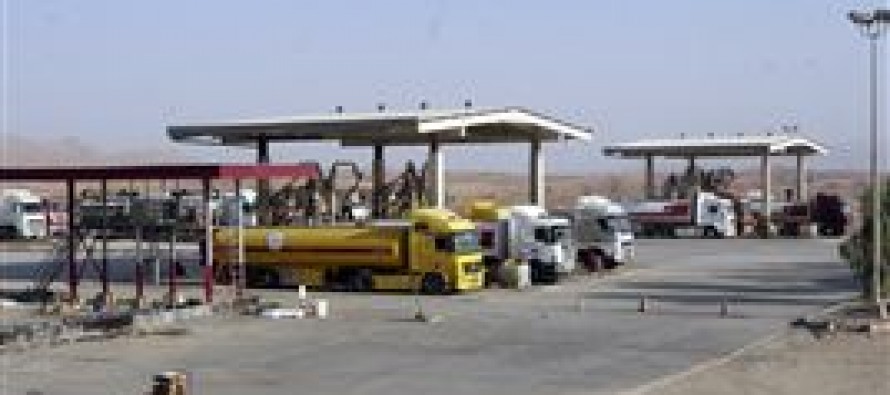 Commerce adviser from the Afghan embassy in Tehran, Haji Abdul Hadi Farhang, has requested the Iranian government to eliminate ban on the purchased oil tankers going from Iraq to Afghanistan.
According to Mr. Farhang, Iran presently allows only two Afghan companies to transport oil, purchased from Iraq and other Middle Eastern countries, through Iran. Other transport companies are forced to go through Turkmenistan.
"When Iran denies permission to other Afghan companies' tanker to enter through the Iranian border, the tankers travel to Sarkhas or Lutf Abad. The tankers often have to wait there for almost two months due to high traffic. Then, the tankers have to travel another 500km to arrive in Turkmenistan and enter Herat province through the Torghundi port. This is not only financially detrimental to the companies but non-financially as well due to the time loss."
Mr. Farhang termed this issue a serious violation of the trade agreement between Afghanistan and Iran.
He added that the issue has been discussed with Iranian authorities who have agreed that awarding the transportation right to only two companies poses harm to other Afghan companies.
---
---
Related Articles
A multi-story market on the Maulana Jalaluddin Balkhi street in Mazar-e-Sharif was gutted by fire on Friday at around 4pm,
With financial collaboration from the German government, a cricket stadium is going to be established in eastern Khost province at
Pakistan has made USD 1 billion in contribution to Afghanistan's development, said Pakistan's Ambassador to China Masood Khalid in an