Iran to discuss bilateral cooperation with Afghanistan on the sidelines of RECCA VI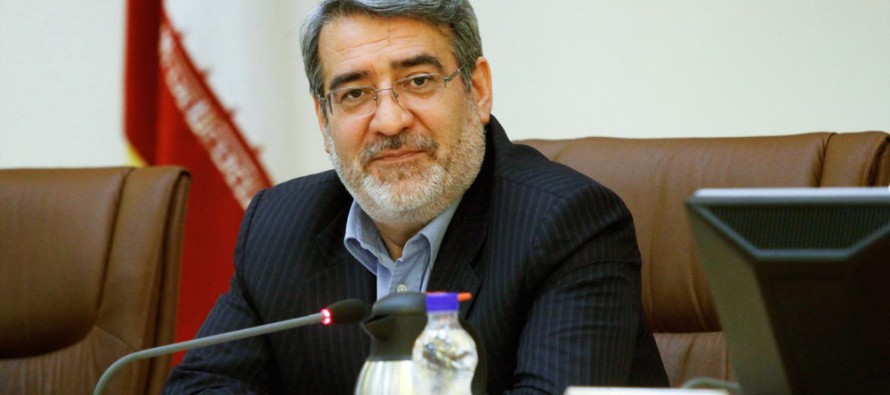 Iran's Interior Minister Rahman Fazli, who is also the head of Iran-Afghanistan Joint Commission on Economic Cooperation, is expected to attend the Sixth Regional Economic Cooperation Conference on Afghanistan (RECCA) which is slated for September 3-4 in Kabul city.
According to sources, Fazli will hold talks with senior Afghan officials on the expansion and promotion of bilateral cooperation on the sidelines of the summit.
"Tehran and Kabul have on agenda the development of a bilateral comprehensive document on improving bilateral cooperation," Mehrn News of Iran quotes Babak Dinparast, head of Information and International Affairs Department in the Interior Ministry of Iran, also noting that the 5th session of the two countries' joint economic commission will be held on November 10 in Tehran.
The theme of this year's RECCA conference is "The Silk Route through Afghanistan" where participants will share ideas on how Afghanistan can regain its position as the central hub for transit and trade. This RECCA event will seek a new vision and strategies for a more effective and inclusive regional economic cooperation to meet new economic development challenges and to build an international consensus around action plans for a select group of regional investment projects and policy priorities, focused on overcoming implementation obstacles and attracting new investment partners.
---
---
Related Articles
The Afghan Chamber of Commerce and Investment announced that a shipment of 45 tons of Afghan pine nuts was exported
The Afghan House of Representatives has called on the government to collect taxes from foreign companies before they shut down
East Horizon' first plane, carrying 44 passengers, landed at Badakhshan airport. Three years ago, Ariana airlines, Kam Air and Pamir